EXPIRE
Communications Specialist , USAID Mekong Safeguards
Publish on Oct 2, 2021 | Viewed 1901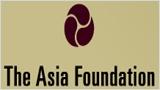 The Asia Foundation
The Asia Foundation is a nonprofit international development organization committed to improving lives across a dynamic and developing Asia. Informed by six decades of experience and deep local expertise, our work across the region addresses five overarching goals—strengthen governance, empower women, expand economic opportunity, increase environmental resilience, and promote international cooperation.
Headquartered in San Francisco, The Asia Foundation works through a network of offices in 18 Asian countries and in Washington, DC. Working with public and private partners, the Foundation receives funding from a diverse group of bilateral and multilateral development agencies, foundations, corporations, and individuals. In 2019, we provided $84.9 million in direct program support and distributed textbooks and other educational materials valued at $7.3 million.
Read more
job information
Reference Id: Bkp_0004317
Company: The Asia Foundation
Position name: Communications Specialist , USAID Mekong Safeguards
Job location: Bangkok
Non-Thais allowed: No
Job type: Permanent
Vacancy: Several positions
Gender: Male or Female
Age: non definite age
Job level: Officer
Experience: N/A
Education: N/A
Monthly salary range: Negotiable
Job field(s):
Job description
SUMMARY OF JOB RESPONSIBILITIES
The Asia Foundation's Thailand Office is seeking qualified, talented applicants for Communications Specialist of USAID Mekong Safeguards.
The Communications Specialist will join USAID Mekong Safeguards, a unique strategic regional collaboration initiative between the United States Agency for International Development (USAID) and the Australian Department of Foreign Affairs and Trade (DFAT), reporting to the Chief of Party of USAID Mekong Safeguards.
USAID Mekong Safeguards is a five-year project working with major banks, governments, and developers in China, Thailand, Vietnam, Laos, Cambodia, and Myanmar on large energy and transportation infrastructure investments to strengthen environmental and social standards and adopt clean technologies in Southeast Asia's Lower Mekong sub-Region. The program is an exciting opportunity to support new and improved ways governments, financiers, developers, and CSO's can invest and build sustainable energy and transportation infrastructure. Through the USAID-DFAT collaboration, the size of the Program is $10.6 million.
The Communications Specialist is a vital programmatic role for a creative technical. The Communications Specialist will lead communications activities, product design, filming and interviewing, branding and marketing, social media outreach, public relations, and events. As COVID19 has moved USAID's development activities into the virtual space, programmatic mastery in the communications sphere is paramount. While the Communications Specialist will participate in operationalizing and streamlining all routine communications activities, including drafting and proofing client-facing and public-facing document, the candidate must be proactive in producing short-form digital, video and social media content. The program needs an ambitiously creative and experienced professional who is able to create visually stunning and provocative, popular content that is in line with USAID Mekong Safeguard's mission. The candidate must be able to hatch and execute excellent creative ideas, and bring a new voice to government content in the international development space.
Though based in Bangkok, there may be opportunities to travel to countries across the Greater Mekong Subregion, including China, Laos, Vietnam, Cambodia and Myanmar.
Reporting & Supervision:
S/he will report directly to the Chief of Party, USAID Mekong Safeguards
Qualification
Responsibilities
Create visually stunning and provocative, popular video/digital and social media products and content that brings to life USAID Mekong Safeguard's donors, projects and success stories.
Support the COP in organizing drafting and finalization of client-facing reports, including annual report and quarterly reports.
Advise and support execution on marketing and audience outreach to maximize exposure to target audiences with regards to events, websites, digital products, and publications.
Lead storyboarding, script content, filming and editing, music direction and talent sourcing in collaboration with program and operations team.
Curate website and social media presence.
Support events organization and implementation.
Manage public relations/communications and design firm contractors and field consultants.
Requirements:
At least 5 years of experience in communications and outreach, public relations, multimedia design, media development, journalism and film.
Masters degree in media and communications, public relations, journalism, film, media, fine arts, website design or similar.
Fluent English speaking, reading and writing; knowledge of Thai or Lao desirable.
Demonstrated technical excellence with filming equipment (camera operations and technique, microphone and sound production) and digital editing software, including Adobe Creative Cloud, Final Cut Pro and related products.
Demonstrated excellence in branding and marketing, including visual design in Powerpoint, Adobe Acrobat, Photoshop, and similar software; website design skills is a plus.
Demonstrated corporate or government drafting and proofing public facing documents, marketing collateral and announcements.
Demonstrated media outlet experience in Thailand and/or internationally.
Impressive portfolio of visual story-telling communications/media products, including on-line story maps, short films, documentaries.
Demonstrable experience sourcing media content, production and editing online through platforms such as Fiverr, Upwork, whiteboard services, PIxabay, Vivedo, Shutterstock.
Proactive go-getter, constantly searching for opportunities to produce new media products.
Experienced interviewer in one or more of the following languages: Thai, Lao, Vietnamese.
Strong willingness to conduct work in-the-field, sometimes, in rural areas.
Experience in managing programs or initiatives to support regional cooperation or regional policy agendas in Asia.
Ability to work under pressure and against hard deadlines;
Experience with USAID and/or DFAT preferred.
Experience working in Thailand is preferred.
Women are highly encouraged to apply.
Please send a cover letter specifying the position to which you are applying with your resume or CV by email to: poonsook.pantitanonta@asiafoundation.org by September 26, 2021. (Only short-listed candidates will be notified).
Back to top