EXPIRE
Technical Specialist Consultant
Publish on Sep 27, 2021 | Viewed 1640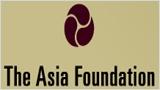 The Asia Foundation
The Asia Foundation is a nonprofit international development organization committed to improving lives across a dynamic and developing Asia. Informed by six decades of experience and deep local expertise, our work across the region addresses five overarching goals—strengthen governance, empower women, expand economic opportunity, increase environmental resilience, and promote international cooperation.
Headquartered in San Francisco, The Asia Foundation works through a network of offices in 18 Asian countries and in Washington, DC. Working with public and private partners, the Foundation receives funding from a diverse group of bilateral and multilateral development agencies, foundations, corporations, and individuals. In 2019, we provided $84.9 million in direct program support and distributed textbooks and other educational materials valued at $7.3 million.
Read more
job information
Reference Id: Bkp_0004313
Company: The Asia Foundation
Position name: Technical Specialist Consultant
Job location: Bangkok
Non-Thais allowed: No
Job type: Contract
Vacancy: 1
Gender: Male or Female
Age: non definite age
Job level: Officer
Experience: Over 5 Yr(s)
Education: N/A
Monthly salary range: Negotiable
Job field(s):
Job description
BACKGROUND
Mekong Safeguards is a five-year, $8.5 million USAID Activity. The Asia Foundation (TAF) implements this regional and bilateral Program which operates in the five countries of the Greater Mekong: China, Thailand, Vietnam, Laos, Myanmar and Cambodia. Mekong Safeguards' goal is to reduce the negative environmental and social impacts of large energy, transportation and water infrastructure in the region.
SCOPE OF WORK
TAF is seeking a part-time, qualified, and experienced professional(s) for the position of Technical Specialist Consultant for Thailand, Vietnam, Lao PDR, and/or Cambodia to assist Mekong Safeguards to implement activities in the countries mentioned as well as regionally in the area related to reducing negative impacts from infrastructure project development. Knowledge of Environmental, Social, and Governance (ESG) policies, standards, and institutional practices is preferred as well as strong stakeholder relations and understanding of energy and transportation infrastructure landscape. Interested professional with experience and capability in each or a combination of the indicated countries are encouraged to apply.
Under the guidance of the Chief of Party/Deputy Chief of Party/Director - Lao PDR, Vietnam, Cambodia & Myanmar of the Mekong Safeguards program/TAF Country Representative, the Technical Specialist Consultant will be responsible to, proactively and upon request, support the execution of the program to achieve the intended targets in reducing the negative impacts from energy and transportation infrastructure development activities. The Technical Specialist Consultant will be required to gather information on energy, transportation, environmental, and social updates in Thailand, Vietnam, Lao PDR, and/or Cambodia such as policy, regulation, directive, announcement, memo, engagement, collaboration, etc. from the government and private sector. The Technical Specialist Consultant will coordinate closely with Mekong Safeguards and TAF in each country to i) actively engage stakeholders in country to execute program activities—including government, utilities, companies, international organization, donors, private companies, financial institutions, and/or regional entities such as ACMECS, MRC, ASEAN secretariat, HAPUA, etc.; and ii) report regularly to program management on developments related to Environmental, Social, and Governance (ESG) policies, standards, and institutional practices with aims to reduce negative impacts of new infrastructure development projects.
The role of the Technical Specialist Consultant is to support both Mekong Safeguards staff, TAF staff, and government counterparts to complete the technical tasks mentioned above. Activities include collaborating and coordinating with government counterparts to initiate, conduct, and follow-up with the activities in Thailand, Vietnam, Lao PDR, and/or Cambodia as well as scheduling of meetings with and obtaining buy-in from government and private sector counterparts. Certain activities may require travel to locations outside of the base city.
Specific roles include:
Liaison with government counterparts and related agencies for Mekong Safeguards activities

Coordinate, collaborate, negotiate, and obtain buy-in
Research local institutional requirements and collect vital data for analysis
Follow up with and provide assistance to counterparts to advance the progress of the work
Liaise with TAF Country office, leadership, and Mekong Safeguards Director

Advise on government interactions and program progress
Inform on current and emerging issues effecting program and programmatic landscape
Supporting the organization of virtual or in-person events (meetings/workshops/ webinars)
Communication with USAID mission in-country, existing USAID program(s), and other relevant entities for the activities conducted in target country
Providing and assisting with protocols and culturally appropriate methods for designated tasks
Establishing and fostering relationships with relevant national and local governments and international organization counterparts
Producing written material for reports
Performing other duties as assigned
Qualification
PREFERRED QUALIFICATIONS
Locally-based in Thailand, Lao PDR, Vietnam, or Cambodia for effective stakeholder engagement
At least 5 years experience working in the energy and/or transport infrastructure sector, and 2 years experience working with USAID, donor program, or governmental entities related to environment, social, energy, and/or transportation sector
Understanding of governmental structure, entities, responsibilities, protocols, and internal processes
Possess the skill to navigate through government and private sector landscape
Possess successful track record for program engagements all the way to implementation with government and/or private sector organizations
Ability to communicate in local language and English fluently
Ability to handle confidential and sensitive information
Proficient in using Microsoft Office suite (Word, Excel, PowerPoint) and virtual communication platforms (Zoom, Teams, WebEx, etc.)
Please send a cover letter specifying the position to which you are applying with your resume or CV and daily consultant rate by email to: poonsook.pantitanonta@asiafoundation.org by September 26, 2021. (Only short-listed candidates will be notified).
Back to top