EXPIRE
Senior Finance and Administrative officer - WCS - Asia
Publish on Sep 9, 2021 | Viewed 2838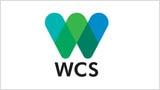 Wildlife Conservation Society (WCS) Thailand
Organization Profile:
The Wildlife Conservation Society (WCS) is an international conservation NGO headquartered at the Bronx Zoo in New York City working to save wildlife and wild lands and to meet global conservation challenges in over 60 countries in Africa, Asia, and the Americas.
WCS Thailand Program has been established since 1997; we are working closely with the Thai government and in cooperated with several academic institutes as well as local and international private organizations to achieve its mission to strengthen the science-based conservation principle, in order to preserve the intact wildlife and wild place in Thailand.
Read more
job information
Reference Id: Bkp_0004294
Position name: Senior Finance and Administrative officer - WCS - Asia
Job location: Bangkok
Non-Thais allowed: No
Job type: Permanent
Vacancy: Several positions
Gender: Male or Female
Age: non definite age
Job level: Senior Officer
Experience: N/A
Education: N/A
Monthly salary range: Negotiable
Job field(s):
Job description
Position: Senior Finance and Administrative officer – WCS - Asia
Reports to: Regional Director – Greater Mekong
Location: WCS-Asia office, Sukhumvit 21 Rd. (Asoke), Bangkok, Thailand (Training location: WCS-Thailand, Nonthaburi)
Country Program/Sector: Global Conservation Program – Greater Mekong
Position Type: Full-time
Internal liaison: All Employees in the office Finance Managers, and project staffs of Asia Countries; especially, Thailand, Lao, Myanmar, Vietnam, Cambodia, China, Malaysia, and Indonesia Relating New York team to support the activity in Asia Countries
Expected travel: Approximately 0 - 3%
Organization Background:
The Wildlife Conservation Society (WCS) is a US non-profit, tax-exempt, private organization established in 1895 and based in New York, that saves wildlife and wild places by understanding critical issues, crafting science-based solutions, and taking conservation actions that benefit nature and humanity. With more than a century of experience, long-term commitments in dozens of landscapes, presence in more than 60 nations, and experience helping to establish over 150 protected areas across the globe, WCS has amassed the biological knowledge, cultural understanding and partnerships to ensure that vibrant, wild places and wildlife thrive alongside local communities. In the Greater Mekong Region has Country Programs in Cambodia, Laos, Myanmar, Thailand and Vietnam and is managed through a dispersed regional network with a small but developing administrative/financial hub in Bangkok.
Position Summary:
To support Wildlife Conservation Society - Asia: WCS - Asia in Bangkok, WCS seeks a Senior Finance and Administrative officer to set up the office, maintain all of our office's documents, accounting & finance, human resource, contracts, logistic, etc. The role will include, but not be limited to, translations, expense reporting, budget management, and HR reporting to comply with rules and regulations of the Thai government, WCS and donors. The Senior Finance and Administrative officer will ensure the smooth operation of the WCS - Asia office.
Primary Responsibilities:
The Senior Finance and Administrative officer – WCS - Asia will be responsible for;
Accounting and Finance
Working on daily financial and accounting works, including all payments, bank fees, petty cash reimbursement, etc., ensuring all invoices and bills are fully paid, and properly updated and systematically recorded.
Submitting monthly detailed Expense Reports and Financial Report.
Coordinating and providing assistance directly to the staff of the office to meet all requirements related finance and accounting.
Ensuring that statements and records comply with laws, regulations, and policies of government, WCS, and donors.
Reconciliation of balance sheet control accounts on monthly basis and at year end.
Maintaining accounting controls by preparing and recommending policies and procedures to the project team.
Creating budget planning, grant award management, WCS financial report, and donor financial report preparation
Submitting monthly branch cash request and supporting document as required.
Filing of all contracts, agreements, and all legal documents
Supporting the audit requirement
Human Resources
Overseeing staff timesheet submission
Working on all staff paperwork, contracts, and work permit
Ensuring all health insurance needs are covered per employee
Managing monthly payroll
Office and Administrative Organization
Supporting the staffs with administrative functions as requested on a daily basis.
Office Organization (all paperwork and documents: physically and digitally, nice working office environment, office supply management, asset management, etc.)
Assisting in organizing trainings, meeting and seminars as required.
Renewing the office registration by preparing and submitting the document required by Government
Assisting to solve IT, or network issue.
Others
Perform any other duties as may be assigned.
Position Requirements:
The successful candidate must have strong interpersonal skills. S/He must have excellent written and oral communication skills and be comfortable participating both as an effective individual contributor and as a leader and listener. S/He must have significant attention to detail, be well organized, self-motivated, honest, resourceful, effective and efficient at coordinating multiple resources to get things done; can work on multiple tasks at multiple levels and switch between them; can foresee and plan around obstacles
Bachelor in accounting, or finance is required. Master Degree in related field is a plus.
3+ years of working experience in related field
Computer and systems skills required with respect to MS Office applications (advanced skills in MS Excel required) and major financial accounting and reporting software (SAP or equivalent).
Minimum TOEIC score of 785 with Fluent written and spoken Thai and English
Interested candidates, who meet the above qualifications, should apply by sending an application letter and CV together with the names and contact information of three references, and current salary to wcsthailand@wcs.org latest by Aug 30, 2021 deadline. Please include the "Senior Finance and Administrative officer – WCS - Asia" in the subject line of your email.
Only short-listed candidates will be contacted for interviews. The job will be filled when a suitable applicant is found, so interested applicants are encouraged to apply as soon as possible.
WCS is an equal opportunity employer and the organization complies with all employment and labor laws and regulations that prohibit discrimination in hiring and ensures that candidates from all backgrounds are fairly and consistently considered during the recruitment process. We are dedicated to hiring and supporting a diverse workforce. We are committed to cultivating an inclusive work environment and look for future team members who share that same value. The organization provides equal employment opportunities for all qualified candidates. The organization does not discriminate for employment based on age, color, disability, gender identify, national origin, race, religion, sexual orientation, veteran status, or any other characteristic protected by laws and regulations
Back to top