EXPIRE
Assistant Finance Manager
Publish on Aug 9, 2021 | Viewed 3855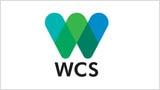 Wildlife Conservation Society (WCS) Thailand
Organization Background:
The Wildlife Conservation Society (WCS) is a US non-profit, tax-exempt, private organization established in 1895 that saves wildlife and wild places by understanding critical issues, crafting science-based solutions, and taking conservation actions that benefit nature and humanity. With more than a century of experience, long-term commitments in dozens of landscapes, presence in more than 60 nations, and experience helping to establish over 150 protected areas across the globe, WCS has amassed the biological knowledge, cultural understanding and partnerships to ensure that vibrant, wild places and wildlife thrive alongside local communities. Working with local communities and organizations, that knowledge is applied to address species, habitat and ecosystem management issues critical to improving the quality of life of poor rural people whose livelihoods depend on the direct utilization of natural resources.
Position Summary:
The main purpose of this role is to support the Regional Controller to ensure the financial integrity of the Temperate Asia and Greater Mekong regions and to be the lead on financial compliance, policy and procedures for WCS. The role assists the Regional Controller in the audit and compliance function, as well as building the capacity of the country finance teams by providing appropriate financial management training where necessary. S/he also provides financial assessment and reports for management in the region and headquarters.
Read more
job information
Reference Id: Bkp_0004282
Position name: Assistant Finance Manager
Job location: Bangkok , Nakhon Pathom , Nonthaburi , Pathum Thani , Samut Prakan , Samut Sakhon
Non-Thais allowed: No
Job type: Permanent
Vacancy: Several positions
Gender: Male or Female
Age: non definite age
Job level: Officer
Experience: N/A
Education: N/A
Monthly salary range: Negotiable
Job field(s):
Job description
The Wildlife Conservation Society (WCS) is an international conservation NGO headquartered at the Bronx Zoo in New York City working to save wildlife and wild lands and to meet global conservation challenges in over 60 countries in Africa, Asia, and the Americas.
WCS Thailand Program has been established since 1997; we are working closely with the Thai government and in cooperated with several academic institutes as well as local and international private organizations to achieve its mission to strengthen the science-based conservation principle, in order to preserve the intact wildlife and wild place in Thailand.
Purpose of the position:
Assistant Finance Manager will assist in the development, performance and maintenance of the accounting and financial activities of the organization. S/he will assist the finance manager with a range of administrative and financial tasks. These may involve assisting with billing invoices, process payment, preparing budgets, managing cash flow, coordinating and requesting information from other colleagues.
Principal Responsibilities:
Assist the finance manager in the finance functions to ensure day-to-day operations of overall accounting and financial activities for the program.
Working closely with a senior accountant on financial and accounting document and records.
Ensure that financial transactions are properly updated and systematically recorded.
Working in the preparation of the monthly closing and year end period reports.
Assist in reconciliation of balance sheet accounts on monthly basis and at the fiscal year end.
Assist in preparation of monthly cash flow are adequate and budget for the program.
Assist in branch cash request preparation and ready to submit for review.
Assist in payroll, vacation and severance accrual for the program staff.
Work with finance manager on budget proposal preparation and grant management process.
Communicate with the HQs persons on any finance and accounting matters as assigned.
Assist in communication between the finance team and the project field team.
Provide assistance to the project field team by forecasting, planning budget and monitoring of monthly actual results against the budget.
Organize work schedules and setting priorities in order to meet deadlines.
Position and Qualifications Requirement:
The successful candidate must be excellent in written and oral communication skills, and be enthusiastic with the leadership skill to participating within the group and the project field team. S/he must be proactive, self-motivated, and be able to accomplish the challenging.
Bachelor Degree minimum required in Finance, Accounting, Business Administrative or other relevant fields.
Proven work experience (3-5 years) in finance and accounting fields.
Solid knowledge of finance and accounting.
Excellent in English language skills.
Excellent computer and systems skills required with respect to MS Office applications(Advanced skills in MS Excel required) and major financial accounting and reporting software (SAP or equivalent).
Having an excellent planning, analytical and critical thinking skills.
Professional organization skills with a problem-solving attitude.
High personal integrity, multi-tasking, and flexible approach to work.
Professional attitude to work under pressure.
Interested in conservation works with international conservation NGO.
Interested candidates, who meet the above qualifications, should apply by sending an application letter and CV together with the names and contact information of three references to: wcsthailand@wcs.org. Please include "Assistant Finance Manager" in the subject line of your email.
Interested applicants are encouraged to apply as soon as possible, and before 7 Aug, 2021.
WCS is an equal opportunity employer and the organization complies with all employment and labor laws and regulations that prohibit discrimination in hiring and ensures that candidates from all backgrounds are fairly and consistently considered during the recruitment process. We are dedicated to hiring and supporting a diverse workforce. We are committed to cultivating an inclusive work environment and look for future team members who share that same value.
The organization provides equal employment opportunities for all qualified candidates. The organization does not discriminate for employment based on age, color, disability, gender identify, national origin, race, religion, sexual orientation, veteran status, or any other characteristic protected by laws and regulations.
Back to top