EXPIRE
Client Services Manager, Thailand
Publish on Aug 18, 2020 | Viewed 1976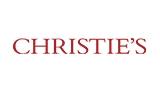 Christie's Auction Company Limited
job information
Reference Id: Bkp_0004198
Company: Christie's Auction Company Limited
Position name: Client Services Manager, Thailand
Job location: Bangkok
Non-Thais allowed: No
Job type: Contract
Vacancy: 1
Gender: Male or Female
Age: non definite age
Job level: Middle level management
Experience: Over 6 Yr(s)
Education: up
Monthly salary range: Negotiable
Job field(s):
Job description
Job Title : Client Services Manager, Thailand
Departent : Client Management APAC
Reports to : General Manager, Thailand
Location : Thailand
The Company
Christie's, the world's largest Art Business, is an incredibly exciting & enriching place to start or continue your career. Whether you work within one of our Specialist Art Departments or in our more Operational focused teams we are all working together with one common goal in mind: to continue the success of this 250 year old company, steeped in history, bringing constant innovation whilst not forgetting our age old values; Passionate Expertise, Exceptional Client Service, Teamwork, Integrity, Business Judgement & Innovation. Colleagues across all departments are truly passionate about what they do and it is constantly inspiring to work with industry leaders across all segments of the business.
The Role
The primary function of the Client Services Manager is to cultivate, build and provide sealess day-to-day support and service to clients and Management to create further opportunities for business with Christie's. This role is on a one-year contract with potential to convert to permanent.
Specific duties & responsibilities will include but are not limited to
Business Development
Work closely with art departments, client strategy and business development to cultivate future business opportunities
Develop a deep familiarity with all clients and their collection, anticipating and responding to their needs.
Strategize, analyze and formulate the development of new clients and implement development strategy.
Support business getter in getting consignment and visit potential clients with specialists
Client Service
Assist private, corporate, and trade clients register to bid in all the salesroom
Provide pre sale and post sale support to the clients
Provide specialist departments with relevant pre and post auction data
Investigate post sale discrepancies and disputes
Handle telephone and walk-in enquiries on Christie's auctions and services
Channel clients' specific requests and comments to the relevant departments and/or overseas offices, and follow up wherever appropriate
Maintain record of catalogue sales and coordinate with Accounts on payment received
Provide onsite support at Bangkok Preview, Hong Kong Sales and other special events
Maintain thorough client files and update Siebel as appropriate.
General Administrative Support and Office Management
Provide office administrative support for the Thai office
Liaise with Finance department in HK and provide finance and accounting support
Maintain departmental files / vendor information & liaise with Hong Kong departments on administrative matters such as but not limited to payments
Qualification
The Candidate
Bachelor's degree with at least 6 years of art-related/luxury retail experience involving client facing.
Excellent communication and interpersonal skills, including superior written and spoken English and Thai. Proficiency in any third language an advantage.
Well connected and networked in the targeted geographic market. Excellent client services.
Ability to work with discretion when dealing with highly confidential information.
Strategic and creative thinking.
Process and goal driven with superior organizational skills.
Strong follow up skills and attention to detail.
Ability to work independently and as part of the team.
Ability to remain calm in stressful situation and work effectively in fast paced and time-sensitive situations.
Multi-tasked with strong time management capability.
Computer literate. Email, Excel, Word and PowerPoint.
If we process sensitive personal data about you, as well as ensuring that one of the grounds for processing menthioned above applies, we will make sure that one or more of the grounds for processing sensitive personal data applies, including that the processing is for equality and diversity purposes to the extent permitted by law
If you are successful in your application, your data will be kept on your personnel file. If you are unsuccessful. Your data may be kept on file for future recruitment purposes up to 2 years after you have been informed that you are unsuccessful and will then be destroyed, unless you inform us otherwise. As a global organization with a presence in more than 40 countries, we may in the normal course of our business transfer your personal data to other members of our group, specifically any senior management for the department and for the Christie's Group company, and to other organizations who need to process your data to enable us to fulfil our recruitment practices and to obtain approval for new hires and remuneration levels. [Your data will also be held on Christie's servers lcoatted in the USA]
Back to top