EXPIRE
HR Assistant - ICA Administration (Multiple positions)
Publish on Mar 3, 2019 | Viewed 4360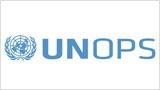 UNOPS
Background Information - UNOPS
UNOPS is an operational arm of the United Nations, supporting the successful implementation of its partners' peacebuilding, humanitarian and development projects around the world. Our mission is to help people build better lives and countries achieve sustainable development.
UNOPS areas of expertise cover infrastructure, procurement, project management, financial management and human resources.
Working with us
UNOPS offers short- and long-term work opportunities in diverse and challenging environments across the globe. We are looking for creative, results-focused professionals with skills in a range of disciplines.
Diversity
With over 4,000 UNOPS personnel and approximately 7,000 personnel recruited on behalf of UNOPS partners spread across 80 countries, our workforce represents a wide range of nationalities and cultures. We promote a balanced, diverse workforce — a strength that helps us better understand and address our partners' needs, and continually strive to improve our gender balance through initiatives and policies that encourage recruitment of qualified female candidates.
Work life harmonization
UNOPS values its people and recognizes the importance of balancing professional and personal demands.
Read more
job information
Reference Id: Bkp_0004032
Company: UNOPS
Position name: HR Assistant - ICA Administration (Multiple positions)
Job location: Bangkok
Non-Thais allowed: No
Job type: Permanent
Vacancy: Several positions
Gender: Male or Female
Age: non definite age
Job level: Officer
Experience: N/A
Education: Below junior high school certificate up
Monthly salary range: Negotiable
Job field(s):
Job description
Vacancy code VA/2019/B0049/17288
Position title HR Assistant - ICA Administration (Multiple positions)
Department/office SSC, BSSC, Bangkok Shared Service Centre
Duty station Bangkok, Thailand
Contract type Local ICA Support
Contract level LICA-3
Duration Open-ended
Application period 31-Jan-2019 to 1-Mar-2019
Background Information - UNOPS
UNOPS mission is to serve people in need by expanding the ability of the United Nations, governments and other partners to manage projects, infrastructure and procurement in a sustainable and efficient manner.

Within these three core areas of expertise, UNOPS provides its partners with advisory, implementation and transactional services, with projects ranging from building schools and hospitals, to procuring goods and services and training local personnel. UNOPS works closely with governments and communities to ensure increased economic, social and environmental sustainability for the projects we support, with a focus on developing national capacity.

Working in some of the world's most challenging environments, our vision is to advance sustainable implementation practices in development, humanitarian and peacebuilding contexts, always satisfying or surpassing partner expectations.

We employ more than 6,000 personnel and on behalf of our partners create thousands more work opportunities in local communities. Through our headquarters in Copenhagen, Denmark and a network of offices, we oversee activities in more than 80 countries.
Background information - HR Assistant - ICA Administration
The UNOPS Bangkok Shared Service Centre (BSSC) is a Shared Services Centre (SSC) unit established for the purpose of providing internal, global, cost-effective transactional services which enhance the operational capacity of UNOPS and standardize systems and procedures. The BSSC, among other functions, carries out high-quality transactional services within the area of personnel contract administration, benefits & entitlements and payroll. To ensure increased cost-efficiency and consistency with UNOPS systems, BSSC is now expanding its services to include both Individual Contractor Agreement (ICAs) and UN staff members.
Under the guidance and supervision of the Team Lead, the HR Assistant provides support within HR services, ensuring high quality of work, accurate, timely and properly recorded/documented service delivery.
The work area is within contract administration, Benefits & Entitlements for Individual Contractual Agreements (ICAs).
The HR Assistant promotes a client-oriented and consistent with rules and regulations approach in the Unit. He/She works in close collaboration with operations personnel in the field offices and with UNOPS HQ personnel to exchange information and ensure consistent service delivery.
Functional Responsibilities
Summary of Key Functions:
• Support in implementation of HR strategies and procedures
• Support in the administration of ICA contracts benefits and entitlements
• Support in the facilitation of knowledge building and knowledge sharing
1. Support in implementation of HR strategies and procedures, focusing on achievement of the following results:
• Full compliance of HR processes and records with UNOPS rules, regulations, policies and strategies
2. Support in efficient administration of contracts, benefits and entitlements for ICAs, focusing on achievement of the following results:
•Perform a variety of repetitive and routine tasks and duties related to human resources
• Gather and compile data and identify/adjust to discrepancies, as applicable Monitoring and tracking of transactions to ensure timely, consistent and equitable provision of services with a client focus
• Ensure that documents and supporting files are accurate, complete and properly filed for audit purposes
• Drafting of contracts and processing of separations, outlining the conditions of the agreement/separations for the approval of the supervisor
• Collection, verification and follow-up on required documentation related to benefits, entitlements and contracts
3. Support in the facilitation of knowledge building and knowledge sharing, focusing on achievement of the following results:
• Participation in the trainings for the operations/ projects staff on HR
• Contributions to knowledge networks and communities of practice
Competencies
UNOPS Core Values/Competencies
• Integrity
• Professionalism
• Respect for Diversity
• Creativity and innovation
• Commitment to continuous learning
• Planning and Organizing
• Results orientation
• Communications skills
• Teamwork skills
• Client orientation
• Technological awareness
Functional Competencies
Knowledge Management and Learning
• Shares knowledge and experience
• Actively works towards continuing personal learning and development in one or more practice areas, acts on learning plan and applies newly acquired skills
Development and Operational Effectiveness
• Ability to perform a variety of standard tasks and duties related to HR, screening, collecting and preparation of documentation, data input, transactions tracking, filing, provision of information
• Ability to review data, identify and adjust discrepancies
• Ability to produce accurate and well documented records conforming to the required standard
• Ability to handle a large volume of work possibly under time constraints
• Knowledge of UNOPS HR rules and procedures
• Strong IT skills
Leadership and Self-Management
• Ability to adhere to work assignments and meet designated deadlines.
• Focuses on result for the client and responds positively to feedback
• Consistently approaches work with energy and a positive, constructive attitude
• Remains calm, in control and good humored even under pressure
• Demonstrates openness to change and ability to manage complexities
• Solicits feedback from staff about the impact of his/her own behavior
Education/Experience/Language requirements
Education : High school diploma required Secondary Education with specialized certification in HR an asset. A BA or MA degree may substitute required years of work experience.

Experience : 3 years of experience in supporting a human resource management area.

Experience in the usage of computers and office software packages (MS Office 2003 and/or newer versions) and experience in handling of web-based management systems.

Language Requirements : Fluency in written and oral English. Knowledge of second UN working language desirable.
Contract type, level and duration
Contract type : Local Individual Contractor Agreement
Contract level : LICA 3
Contract duration : Open-ended, subject to satisfactory performance and funding availability
For more details about the ICA contractual modality, please follow this link:
https://www.unops.org/english/Opportunities/job-opportunities/what-we-offer/Pages/Individual-Contractor-Agreements.aspx
Additional Considerations
Please note that the closing date is midnight Copenhagen time (CET).
• Applications received after the closing date will not be considered.
• Only those candidates that are short-listed for interviews will be notified.
• Qualified female candidates are strongly encouraged to apply.
• For staff positions only, UNOPS reserves the right to appoint a candidate at a lower level than the advertised level of the post.
• The incumbent is responsible to abide by security policies, administrative instructions, plans and procedures of the UN Security Management System and that of UNOPS.
It is the policy of UNOPS to conduct background checks on all potential recruits/interns.
Recruitment/internship in UNOPS is contingent on the results of such checks.
Back to top