EXPIRE
Operations Assistant
Publish on Feb 16, 2019 | Viewed 15374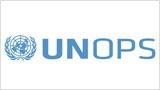 UNOPS
Background Information - UNOPS
UNOPS is an operational arm of the United Nations, supporting the successful implementation of its partners' peacebuilding, humanitarian and development projects around the world. Our mission is to help people build better lives and countries achieve sustainable development.
UNOPS areas of expertise cover infrastructure, procurement, project management, financial management and human resources.
Working with us
UNOPS offers short- and long-term work opportunities in diverse and challenging environments across the globe. We are looking for creative, results-focused professionals with skills in a range of disciplines.
Diversity
With over 4,000 UNOPS personnel and approximately 7,000 personnel recruited on behalf of UNOPS partners spread across 80 countries, our workforce represents a wide range of nationalities and cultures. We promote a balanced, diverse workforce — a strength that helps us better understand and address our partners' needs, and continually strive to improve our gender balance through initiatives and policies that encourage recruitment of qualified female candidates.
Work life harmonization
UNOPS values its people and recognizes the importance of balancing professional and personal demands.
Read more
job information
Reference Id: Bkp_0004025
Company: UNOPS
Position name: Operations Assistant
Job location: Bangkok
Non-Thais allowed: No
Job type: Contract
Vacancy: Several positions
Gender: Male or Female
Age: non definite age
Job level: Officer
Experience: Over 3 Yr(s)
Education: Below junior high school certificate up
Monthly salary range: Negotiable
Job field(s):
Job description
Vacancy code VA/2019/B0049/17166
Position title Operations Assistant
Department/office SSC, BSSC, Bangkok Shared Service Centre
Duty station Bangkok, Thailand
Contract type Local ICA Support
Contract level LICA-3
Duration Open ended
Application period 15/01/2019 to 14/02/2019
Background Information - UNOPS
UNOPS mission is to serve people in need by expanding the ability of the United Nations, governments and other partners to manage projects, infrastructure and procurement in a sustainable and efficient manner.
Within these three core areas of expertise, UNOPS provides its partners with advisory, implementation and transactional services, with projects ranging from building schools and hospitals, to procuring goods and services and training local personnel. UNOPS works closely with governments and communities to ensure increased economic, social and environmental sustainability for the projects we support, with a focus on developing national capacity.
Working in some of the world's most challenging environments, our vision is to advance sustainable implementation practices in development, humanitarian and peacebuilding contexts, always satisfying or surpassing partner expectations.
With over 7,000 personnel spread across 80 countries, UNOPS offers its partners the logistical, technical and management knowledge they need, wherever they need it. A flexible structure and global reach means we can quickly respond to our partners' needs, while offering the benefits of economies of scale.     
The UNOPS Bangkok Shared Service Centre (BSSC) is part of the Shared Service Centre (SSC) unit established for the purpose of providing internal, global, cost-effective transactional services which enhance the operational capacity of UNOPS and standardize systems and procedures. The BSSC, among other functions, carries out high-quality transactional services within the area of personnel contract administration, payroll, verification of payments, remittance, account receivables, supplier review and advance travel allowance payments. Under the BSSC's Finance and Accounting Service Unit, the Daily Subsistence Allowance team is responsible for processing HQ related advance travel payments for UNOPS staff.

Purpose and Scope of Assignment
Under the guidance and direct supervision of the Finance and Accounting Service Unit's Team Lead and the overall supervision of the Finance and Accounting Service Unit's Manager; the Operations Assistant provides a range of administrative and financial services to corporate, portfolio and client managers and associates. The incumbent's main role is to assist in calculating and raise requests for payments for travel/daily subsistance allowance payments. The incumbent will be working in close collaboration with Finance and Travel policy owners, Travel Focal Points in Regional/Project Centres and with UNOPS HQ staff to exchange information and ensure consistent service delivery in line with the current practices and travel policies.


Monitoring and Progress Controls
DSA Tasks
1. Provides administrative and financial support, focusing on achievement of the following results:
• Prepare and calculate DSA according to UNOPS Travel Policies and procedure, based on actual Travel Itinerary and information provided on DSA Form.
• Assist in the administration and monitoring of all financial, policy and routine administration aspects of service delivery;
• Creation and update of DSA Calculation templates.
• Checking documents for accuracy and compliance with UNOPS Travel Policy.
• Ensure documentation retention and maintenance of accurate records (hardcopy and online) of all DSA calculations for easy reference and retrieval; efficient document management including short periodic reports on service delivery.
• Continuous interaction with colleagues to exchange information on administrative issues and seek co-operation. Resolution of routine administrative and process problems, referring complex issues to supervisor with recommendations for course of action.
• Perform other related duties as required.
2. Ensures implementation of operational strategies and procedures, focusing on achievement of the following results:
• Full compliance of operations with UNOPS rules, regulations, policies and strategies.
• Inputs to the content of internal Standard Operating Procedures (SOPs) in operations, in consultation with the direct supervisor and office management.
3. Ensures knowledge building and knowledge sharing, focusing on achievement of the following results:
• Prepare and provide of accurate data and information to facilitate timely payment of DSA, and to institutionalize and disseminate knowledge on DSA processes.
• Use of technology and electronic systems and tools to initiate work, share information with colleagues and clients.
Complete the annual self-appraisal/Performance Evaluation Report (PER)
Final Product
DSA Calculation
• DSA payments are correctly calculated and paid to travelers prior to traveler's departure
• Supporting documentation are correctly logged/stored for document retention purposes
• No back-log by end of contract period
Competencies
UNOPS Core Values/Competencies
• Integrity
• Professionalism
• Respect for Diversity
• Creativity and innovation
• Commitment to continuous learning
• Planning and Organizing
• Results orientation
• Communications skills
• Teamwork skills
• Client orientation
• Technological awareness
Key Competencies
The Operations Assistant should possess the ability to work under pressure. S/he should further be able to plan and organize work in an efficient manner, be able to communicate well to clients and peers, as well as engage well within the team. S/he must demonstrate a high degree of professionalism and have capacity for problem solving and be computer literate.
Qualification
Education/Experience/Language requirements
a. Education
• Secondary Education is required
• Bachelor degree or equivalent in accounting, financial management or related fields relevant to the above duties
b. Work Experience
• A minimum of 3 years of relevant professional experience within accounting, financial management or related fields relevant to the above details.
• Previous experience within UNOPS and UNOPS' Financial Regulations and Rules would be an asset
• Previous working experience with ERP Agresso would be highly desired
• Good communication skills
• Strong client focus
• Team player
• Strong planning and organizing skills
C. Language requirement
• Fluency in written and spoken English
Contract type, level and duration
Contract type: Local Individual Contractor Agreement
Contract level: LICA 3
Contract duration: Open ended
For more details about the ICA contractual modality, please follow this link:
https://www.unops.org/english/Opportunities/job-opportunities/what-we-offer/Pages/Individual-Contractor-Agreements.aspx
Additional Considerations
• Please note that the closing date is midnight Copenhagen time (CET).
• Applications received after the closing date will not be considered.
• Only those candidates that are short-listed for interviews will be notified.
• Qualified female candidates are strongly encouraged to apply.
• For staff positions only, UNOPS reserves the right to appoint a candidate at a lower level than the advertised level of the post.
• The incumbent is responsible to abide by security policies, administrative instructions, plans and procedures of the UN Security Management System and that of UNOPS.
It is the policy of UNOPS to conduct background checks on all potential recruits/interns.
Recruitment/internship in UNOPS is contingent on the results of such checks.
Back to top