EXPIRE
Web Designer (German Speaker)
Publish on Feb 10, 2019 | Viewed 3059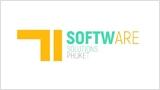 Software Solution Phuket
We are an online agency focusing in web development and software development. Our head office is in Thailand, Phuket. Your website or web project is your door to the online world. Let the headaches of website and software creation be in the hand of our experts. We will create your new or redesign your existing web project and make it stand out from the competition. Turn your ideas into a reality!
Read more
job information
Reference Id: Bkp_0004023
Company: Software Solution Phuket
Position name: Web Designer (German Speaker)
Job location: Phuket
Non-Thais allowed: Yes
Job type: Permanent
Vacancy: Several positions
Gender: Male or Female
Age: non definite age
Job level: Officer
Experience: Over 2 Yr(s)
Education: Below junior high school certificate up
Monthly salary range: Negotiable
Job field(s):
Job description
Primary Responsibilities:
Our Web Designers are responsible for translating the client's marketing or informational content into a functional website. You are to map out or outline a website's structural content and create or edit images and graphics for website use. Create templates of approved website layout.
Qualification
Qualification:
Minimum 2 years experience in related field.
Experienced with Dreamweaver, Photoshop, Illustrator, HTML & CSS.
Creative with ability to work efficiently under pressure with careful attention to details.
Benefits
Attractive starting salary
Enjoyable work with professional work environment
Paid holidays
For those whom are interested, please send resume with salary requirements to : hr@phuket-software.com
Back to top