EXPIRE
PHP Programmer (English or German Speaker)
Publish on Feb 10, 2019 | Viewed 3075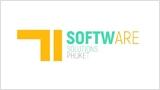 Software Solution Phuket
We are an online agency focusing in web development and software development. Our head office is in Thailand, Phuket. Your website or web project is your door to the online world. Let the headaches of website and software creation be in the hand of our experts. We will create your new or redesign your existing web project and make it stand out from the competition. Turn your ideas into a reality!
Read more
job information
Reference Id: Bkp_0004022
Company: Software Solution Phuket
Position name: PHP Programmer (English or German Speaker)
Job location: Phuket
Non-Thais allowed: Yes
Job type: Permanent
Vacancy: Several positions
Gender: Male or Female
Age: non definite age
Job level: Officer
Experience: Over 2 Yr(s)
Education: Below junior high school certificate up
Monthly salary range: Negotiable
Job field(s):
Job description
Primary Responsibilities :
Able to write programs in a variety of computer languages.
Keeping up to date and expand existing programs.
Testing programs and fixing errors.
Building and using computer-assisted software and tools to automate the writing of some code.
Using code libraries, which are collections of independent lines of code to simplify the writing.
Qualification
Qualification :
Minimum 2 years experience in related field.
Excellent knowledge in PHP, MySQL, JavaScrip and OOP.
Able to work under pressure independently.
Good communication skills.
Good command of English.
Benefits :
Attractive starting salary
Enjoyable work with professional work environment
Paid holidays
For those whom are interested, please send resume with salary requirements to : hr@phuket-software.com
Back to top