From the day Soda T-shirts were unveiled in Bangkok in 1979, the brand has never failed to deliver bubbling designs on the Thai fashion scene.
Soda was founded by Maynart Nantakwang, also known as Kob Soda, and her creative charm and spirit have never faded from her designs. After nearly 40 years in the business, her brand remains one of the top ones in the industry.
After making their mark at fashion events, most designers opened their own stores, with Ms Maynart's Soda Pop opening its doors in 1980.
While many brands disappear as quickly as they arrive, only two, Soda and Greyhound, have managed to survive in the competitive fashion industry.
Most creative people who are keen on aesthetics are generally not good at business or financial affairs, but Ms Maynart is an exception. Luck has played no part in her achievements. Apart from her unique designs, she has a few keys to success.
"I was brought up by my grandparents in Chiang Mai and my grandfather owned a rice mill in our family business. I inherited a business mind from my grandparents," says Ms Maynart, daughter of the late novelist Suwanni Sukhonthiang, whose pen name was Suwanni Sukhontha.
"I wasn't born rich. I had seen how my parents made a living as an artist and a novelist. It was a typical example of an old Thai saying, Silapin sai haeng, or being an artist makes it really difficult to put food on the table. But I wanted to have my own house, I wanted to buy my own car and I really couldn't imagine myself being a government official. So my own business was the only answer."
She was 24 when she started her fashion business with seed capital of only 200,000 baht. After studying fine art in Rome, she had helped out her mother, who was then editor of the most edgy fashion magazine, Lalana, of that era. Her work at the magazine helped her build connections with people in the fashion industry.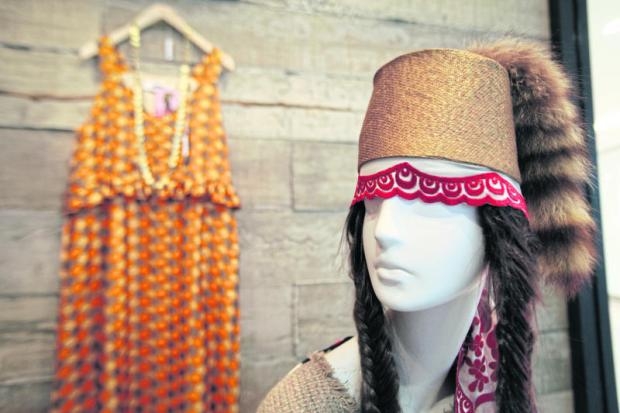 Maynart Nandakwang wears clothes that she designs. Her latest store, Soda Urban Nomads, offers a range of ethnic-inspired clothing line embellished with rare items sourced from around the world. JETJARAS NARANONG
"I designed only one clothing line, T-shirts with fruit designs on the front, which are still selling all these years later," she recalls.
"As I had no store, I asked my connections such as Pichitra and Kai Boutique to place my T-shirts in their shops on consignment terms. They sold out very quickly. I think my T-shirts were new on the Thai fashion scene. When people found T-shirts at 300 baht apiece that were chic but casual and could easily match with anything else, they grabbed them right away."
Ms Maynart opened her first Soda Pop store at the Siam Center shopping plaza in Bangkok.
"My brand name came from how my family called me boiling soda because I'm quite impulsive and ready to blast off at any second, and I think it's such a playful name and easy to remember," she says. "The store reached break-even point within six months. I was very successful."
From 1980, her empire expanded. Continuing the soda theme, outlets called Baking Soda, Soda Eco Pop, Soda, Free Me and Soda Urban Nomads are now operating in major shopping malls in Bangkok.
Ms Maynart, 61, also has a partner who has held a 10% stake since the first few years of operation and helps on the financial side.
"My business partner is a long-time friend and her father was a banker. So when I wanted to borrow funds for expansion, I went to meet her father and he asked me if I would let her be a part of the venture. She is taking care of the financial part, which is good for me. I'm not good at mathematics," she says.
Design is a key element in keeping the business ahead of the competition in a niche market. "Never compromise!" she insists. "We have plenty of competitors, not only local ones but also the influx of super brands."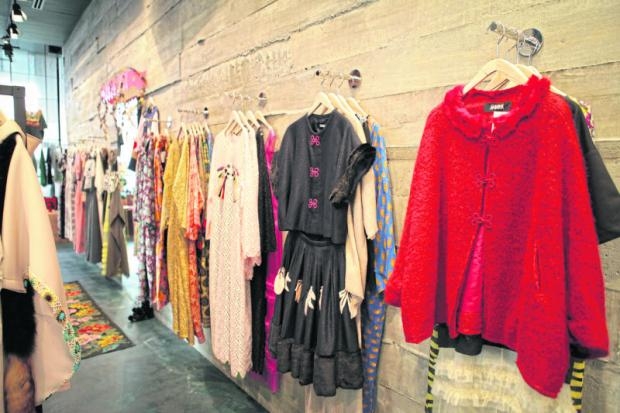 Maynart Nandakwang's latest store, Soda Urban Nomads, offers a range of ethnic-inspired clothing line embellished with rare items sourced from around the world.
Other elements have helped her business get through the economic downturn with few bruises. One of them is a customer-centric marketing strategy.
"I have no idea if it is called a strategy or not; the only thing I know is that I put myself in their [shoppers'] shoes. Whatever I like to see when I walk into a store and what I don't like to see, I assume that my customers feel that too," says Ms Maynart.
"Even the volume of music can make a difference. If it is too loud, it could hurt their ears and kick them out of my store. I can't let that happen.
"I never compromise with any single detail in my stores. Sights, textures, odours and music are crucial elements that can lead to the satisfaction of customers and of course their buying decisions.
"People say that of course I can survive because of my partner taking care of us financially. I can tell you that it isn't true. Actually, because I am a paranoid person, I am aware of my spending. I am always saving for a rainy day."
Some of her peers in the fashion industry failed to stay in business because they spent carelessly.
Ms Maynart believes property is a smart investment choice. Since she became successful, she has kept saving and, from time to time, she has switched low-interest deposits to property assets whose value is constantly appreciating.
"Trust me, property is the best investment. I have expanded my business all these years by selling land at a price far higher than the cost. Once I got a profit, I bought another property, so I won't lose an opportunity to get a store at a good location," she says.
"I sold a 200-square-wah land plot in Sukhumvit Soi 55 for 60 million baht a few years ago. I bought the plot 30 years ago for 4 million baht. Someone may say it is not a lot of money but it is huge for me. I am considering building a small hotel. My property investment has been crucial in helping us to survive."
Ms Maynart recently spent 15 million baht to launch her new concept store Soda Urban Nomads in a small corner of EmQuartier. It offers a new ethnic-inspired clothing line and also has a chic restaurant and bar.
She has 40 people working in her company. They include those who cut and sew her clothes, administrative staff and salespersons. Decisions about design and major issues are only made by three key people.
"I don't know what will happen in the future or who is going to carry on my business. But I do believe that I will never stop working. It is a channel where I can represent myself through my style and my work," she says.