Plastic containers come in many shapes, sizes and uses: from packing ready-to-eat meals and snacks to storing leftovers. 
But until quite recently, plastic containers for food were not popular. Fears abounded that because they were made from petrochemicals, they could contaminate the food and cause cancer.
Natjaree Charoenchitmun, 54, the executive vice-president of JCP Plastic Limited, put the turnaround down to quality.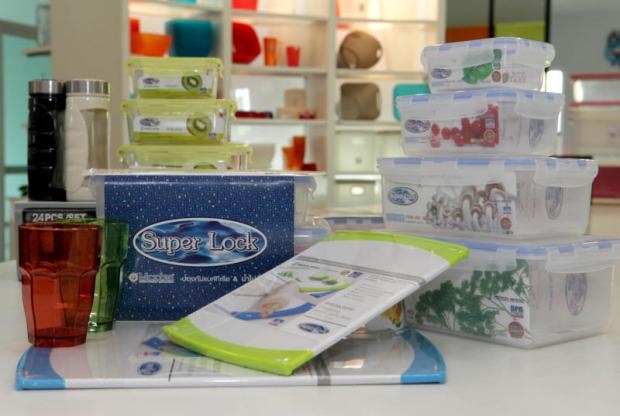 The range of containers under the Super Lock brand, which the company believes has a 40% share of the market, at least.
The company, founded in 1995 by her father-in-law, started by producing basic household items such as hair combs, clips, ornaments, laundry baskets, rubbish bins, washbasins, ice trays and company souvenirs.
The decision to upgrade led JCP Plastic to produce its own brands Micron Ware and Super Lock, which proved to be a masterstroke.
"We positioned our products to be of high quality, equivalent to a Japanese standard, but sold at affordable Thai prices," says Mrs Natjaree.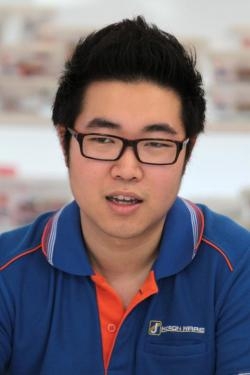 Demand for quality company souvenirs big push for JCP, says Plawooth.
"We survived the Asian financial crisis because we had very few competitors making products that matched our quality. In contrast, the crisis gave us an advantage to grow further by innovating to make new products."
Customer response was overwhelming as the company mostly produced made-to-order items to match client demand, which helped increase sales rapidly.
Much of demand was for company souvenirs, says her son and the business development manager, Plawooth Charoenchitmun.
"Luckily, people love giveaways," he says.
Starting with 2 million baht in capital and 10 employees, the company took five years to break even and start getting a return on investment. Today JCP Plastic has 300 employees and earns over 100 million baht in annual sales.
Mrs Natjaree says the most important thing for a new company is to be confident in its product to make the client believe in it.
In 2001 the company launched Micron Ware and Super Lock, plastic containers suitable for storing foodstuffs in the freezer and cooking in a microwave oven.
"We started producing Super Lock as we saw falling demand for our basic plastic consumer products such as washing basins. There was growing demand for food containers as people like to store their food in the cupboard, fridge or freezer neatly," she says.
"In fact, people liked storing food and leftovers in plastic bags. Our innovation was thinking we could make plastic containers from good plastic similar to the bags."
Mrs Natjaree says it is difficult to estimate the market value of plastic food containers in Thailand due to the sheer variety. However, she is confident that Super Lock has a minimum 40% market share since Super Lock and Micron Ware products are sold at every leading retailer and department store in the country.
JCP Plastic is also an original equipment manufacturer for Japanese brands.
She says although the government and industry have only started talking about the market potential of the imminent Asean Economic Community (AEC), her company has been exporting to its Asean neighbours for years.
"Thai products have quite a good reputation, especially in Cambodia, Laos, Myanmar and Vietnam," she says.
Formation of the AEC at the end of this year will make it easier for JCP Plastic to move its products throughout the region, Mrs Natjaree admits.
"We are thinking of finding a partner in the region to expand our business and build new factory outside Thailand," she says.
It also exports to several parts of the world, including the US, Europe and the Middle East.
Mrs Natjaree says around 70% of the company's total revenues are from domestic sales, with the rest from overseas markets. JCP Plastic plans to level the proportion at 50:50 for domestic and overseas revenue by 2020.
She says the company has been growing by 10% annually despite a weak economy in some years.
"When the economy was slow, we had promotions that helped the company to grow," says Mrs Natjaree.
Last year, JCP Plastic was awarded "best SME in plastics" for its Micron Ware products at the 6th SME National Awards.
"The award motivated us to continue to develop our products to serve our clients," she says.
Mr Plawooth says the company plans to set up an online store to expand sales and exposure, adding Super Lock is already available on online retailer Lazada.