After extensively working in American theatres as a director, performer, teacher and playwright, Loni Berry moved to Bangkok in 2006 and taught at Redeemer International School and Mahidol University. With his academic credentials and teaching experience, Berry is currently the artistic director of a new theatre production company called Culture Collective Studio that also offers acting classes for actors and non-actors. We talk to him ahead of Culture Collective's official launch on Oct 6. In the meantime, check out fb.com/cucostudio for more info.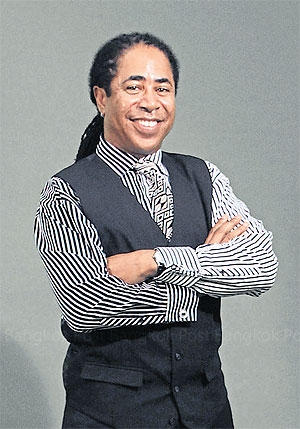 HOW DID THE IDEA TO CREATE CULTURE COLLECTIVE COME ABOUT?
The seeds to create a theatre were planted over 20 years ago. I guess it was a long germination period. For most of my career, I integrated my art with teaching. I've wanted a theatre for over 20 years, but for a number of reasons, I spent 20 years as a professor. When I relocated to Bangkok, I found employment where I knew I could — in education. About two years ago, I realised that having a theatre would remain just a pipe dream if I didn't act on it soon. So, I planned my exit from university life as I planned my theatre.
WHAT DOES THE STUDIO DO?
Culture Collective Studio is a professional English-speaking theatre company that consists of four administrators and 12 actors. The company uses the model of acting companies from the 1930s to 60s, where a core group performs all of the productions. Some of the best ensemble acting ever presented came from this model. Our company trains together, focusing on a specific technique and a language that we all understand. It works like a football team. Everybody trains and practices together in order to make magic on the football field. In addition, our Culture Collective Academy offers a range of classes that are meant to support the development of theatre audiences in Bangkok.
WHAT KIND OF CLASSES DO YOU PROVIDE?
Our academy offers something for everyone. At present, we have 10 courses, including acting for film, musicals, writers and directors, which we offer in both English and Thai. We also have classes for people who just want to have some fun. All of the classes are for six weeks and the class sizes range from eight to 16 students. Professional actors and aspiring professionals would probably choose the more intense courses, which I teach. However, acting is acting – and it really depends what you want to do with what you will learn at Culture Collective.
DO YOU NEED TO HAVE A BACKGROUND IN ACTING TO PARTAKE IN THE CLASSES?
The advanced courses and musical theatre courses require an audition, but the majority of the classes are open to all that are interested. One of the great things about acting classes is that people learn a host of skills — self-confidence, the ability to express oneself, posture, diction, how to listen and observe — all invaluable assets to one's quality of life.
WHAT DO YOU THINK ABOUT THE THEATRE SCENE IN THAILAND?
Bangkok is beginning to boom with theatre opportunities, which will undoubtedly position it in its proper place as the sophisticated and multi-cultural city that it is. Bangkok offers tremendous opportunities for any theatre group, as evidenced by the several new companies, both Thai and English-speaking, that are producing well-written plays with interesting themes. As for schools, I see more and more theatre happening. And I see many "theatrical" performances. They only need to be transferred to the "theatre". Once you're hooked, you're hooked. And theatre is one of the better addictions.
DO YOU HAVE A MESSAGE FOR THOSE WHO MIGHT BE INTERESTED IN JOINING CULTURE COLLECTIVE?
Culture Collective Studio is a multi-cultural environment where people can interact with others who seem to be different. The great thing about multi-cultural experiences is that, given the opportunity, the similarities among people quickly emerge and the appreciation for the differences grows with every encounter. Telling stories, which is all any actor does, is universal. And it is through our stories that we discover what we have in common. So, for those who are unafraid of the multi-cultural challenge, our studio might be the perfect place for you.