Indorama: Challenging Goals and Operating Excellence (part one)
'In the past I had to tell my people the direction, as we had limited resources and capital investment," says Aloke Lohia, group chief executive of Indorama Ventures Plc (IVL).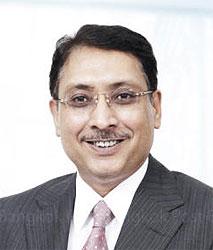 "Only by having a leadership position can we achieve scale. Then we can have a cost advantage," says Mr Lohia.
"The scenario is different today. We discuss and share views together among the top managers. One of the conclusions we've reached is the PET [polyethylene terephthalate] business is our bright star when it comes to growth. The next step is to decide how much we plan to grow."
IVL is a Thailand-based chemical company with top-line revenue of US$10 billion. The company operates 47 sites in 17 countries. It is the 55th-largest chemical company in the world and second largest in Thailand behind PTT Global Chemical.
"In 2002, I had a vision, and shared it with my team, that we would be in the top five in the global PET market by 2010," Mr Lohia recalls. "At the time we were producing only 20,000 tonnes a year and for the domestic market only.
"To get into the top five by 2010, we needed to increase the output to 600,000 tonnes. This would make us a billion-dollar company, compared with the $50 million in revenue we were earning. The result? By 2010 we were a $3-billion business — three times our original plan."
Power of vision: Mr Lohia likes to illustrate the company's journey by quoting from Alice's Adventures in Wonderland by Lewis Carroll, in which Alice asks the Cheshire Cat which road she should take. The cat asks, "Where do you want to go?" Alice replies, "I don't know." In that case, the feline says, "it doesn't matter which road you take".
"This is the whole point," he says. "We need to know where we want to go first. In the same manner as knowing we want to be a $1-billion business, we can benchmark ourselves along the way. Are we making that in our journey? How much more do we have to do if we want to complete our journey?"
Moving forward, after passing the $10-billion milestone, Mr Lohia has an ambitious goal to be among the top 20 global chemical companies.
"To reach this challenging goal, we have to grow the top line more than 10% each year, and, we hope, the bottom line will grow by 30%," he tells me. "Therefore, we'll be able to deliver first-quartile shareholder value. In this regard, we don't want to have a herd mentality. We must differentiate ourselves from the crowd and not follow the others. We must create our own battlefield."
As stated in its corporate vision, IVL intends to be one of the most admired companies in the world by being one of the leading global producers in the polyester field, with a focus on people and processes.
"We also want to be a leader in the business we are in. We only want to be in a market where we can be the leader. Only by having a leadership position can we achieve scale. Then we can have a cost advantage.
"In the commodity business, which accounts for more than 75% of our revenue, we have a return above the market average. We have about a 10% price premium over the market [due to leadership]. We have lower cost due to scale."
Mind of a strategist: Raised in India, Mr Lohia received his Bachelor of Commerce degree from the University of Delhi. With his adventurous mind and strong support from his father, he moved to Jakarta early in his working career.
"After finishing my bachelor's degree, I first worked with my brother in Indonesia for 10 years. There I listened to him and my father," he recalls. "When the time came to do my own thing, even if it was a small business, I had to be my own boss and make decisions on everything and also in a different landscape [Thailand]."
The business he chose was one that had never existed in Thailand before, which made Mr Lohia a pioneer. "I started a business in 1988. It was a small chemical company in Saraburi that used plant waste to make furfural oil for the steel industry. In 1994 in Lop Buri, I also set up the first worsted wool yarn manufacture in Thailand," he says.
With his creative mind and years' experience in the chemical field, he began to see clearly a bright future for business related to PET. Demand was high, but there was not enough supply, especially in the packaging industry. He then established Thailand's first PET producer in 1995.
Role of independent directors: Mr Lohia has always been a systematic manager with a commitment to good governance and not just since he listed his business on Stock Exchange of Thailand (SET). Even in the early years, as he says a small chemical company, his business had two independent directors on its board.
"At our 2014 annual general meeting, one of our shareholders expressed support for IVL joining the anti-corruption movement," he recalls. This is a good sign when it comes to doing good deeds for society. The issue of corporate governance has to be addressed regularly and also with proper role models."
Currently, seven of IVL's 14 directors are independent, which is higher than the requirement of the SET.
"Independent directors have always played a big role in our business," he says. "They help us to ensure an efficient process. As a matter of fact, we have had independent directors since we were a small and private company a long time ago. They helped us to work properly. For me personally, it was also important because, as a new face in town, I needed to leverage their knowledge and listen to their advice.
"Since I want to do things honestly and with integrity, it is always beneficial for us to have independent directors with us. Both of the directors who joined us at the very start are still with us until today."
---
Sorayuth Vathanavisuth is principal consultant and executive coach at the Center for Southeast Asia Leadership and lectures at Mahidol University's College of Management. His areas of interest are corporate strategy, executive coaching and leadership development. He can be reached at sorayuth@sealeadership.com