Kritsada Vadeesirisak lives and breathes music. He is a man with many hats but all that he wears are about making sounds. Kritsada, also known as DJ Kingkong (fb.com/KingkongZooStudio), makes commercial scores, runs electronic imprint Zoo Studio, oversees online magazine www.tempobkk.com, organises the DJ line-up for Grease Mon-Sat and produces tracks for his drum ?n? bass band Animal Machine. He also works on projects for Funky Gangster, Yonna and Sweed & Bunnyman. Beyond his busy schedule, the versatile beat enthusiast finds time to work in the studio and recently released EP Get The Funk on Beatport.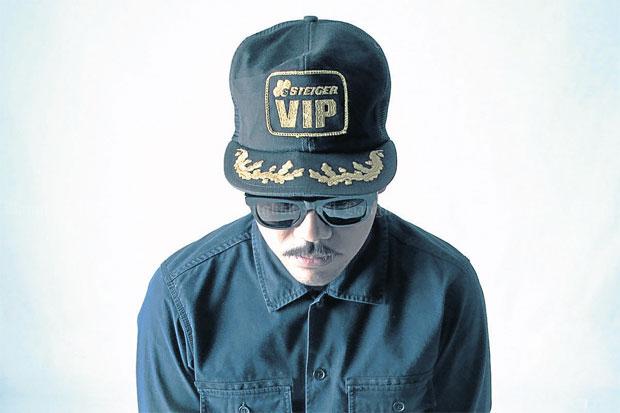 WHEN DID YOU FIRST GET INTO ELECTRONIC MUSIC?
In my university days. I started collecting vinyl and discovered cool genres like lounge, trip-hop and deep house. Then, I got more into electronic music.
WHERE DID YOU START GOING OUT IN BANGKOK?
Cafe Democ and Bangkok Bar. I didn't yet know how to deejay and was only a listener. I liked going out to parties run by Funkygangster, DJ Ma and DJ Dragon.
WHAT MUSIC GENRES DO YOU PARTICULARLY LIKE?
So many styles, but I always play and listen to deep house, drum 'n' bass and downtempo.
YOUR FAVOURITE?
That's tough. Sometimes it depends on my mood. But if I really need to pick one, it would definitely be drum 'n' bass because of its upbeat elements. It's also the style of music I like to make. London Electricity, Marky, Rockwell, TC, Kove, Heist and Lenzman are among my favourite producers.
YOUR THOUGHTS ON THE LOCAL SCENE?
It's growing and reaching a wider audience. However, people sometimes misunderstand the meaning of club music and expect to hear mainstream hits when they go out. In the future, I hope there are more genres; more variety for party-goers to choose from. Hopefully, club promoters and people in the business will develop a deeper understanding of electronic music. Listeners also need to be open-minded and willing to try new styles.
WHO ARE SOME LOCAL TALENTS TO WATCH?
Junesis, Dogs On The Turns and Bass Youth are three rising stars. For established names, I always love Funkygangster and DJ Dragon. Apart from that, Superrzaaap DJs, DJ Zeekaboom, TateXpression and DJ Monster P are also my favourites.
TELL US ABOUT YOUR NEW RELEASE, GET THE FUNK.
Both "Get The Funk" and "December Feelin'" tracks on this EP turned my train of thought upside down. I wanted to find a new way to inspire myself without any audio references. I've spent a lot of time reading lately, and I went to books about architecture and interior design and started from there. I imagined what a tune would sound like if I lived in a building like this or a house like that. That also inspired the cover of the EP.
IS IT EASIER NOWADAYS FOR THAI ELECTRONIC ARTISTS TO GO INTERNATIONAL?
There are more possibilities. Electronic tracks are mostly instrumental and hence universal. Just let the music do the talking. There are many talents [in different fields] that have gone global. Locally, unfortunately there are hardly any platforms for alternative artists. However, thanks to the internet and advanced music production tools, now getting international exposure is not so difficult. I'm sure that more and more Thai talents will soon gain recognition internationally.
WHAT ARE ESSENTIAL ELEMENTS FOR INTERNATIONAL SUCCESS?
Good work, determination and creativity.