Fond of the art of photography from a young age, Benya Hegenbarth started working as a photo assistant in Paris and New York before returning home to shoot professionally. He uses a Canon EOS 5D, a Hasselblad Digital Back and his sharp eyes to capture emotion and beauty in portrait-style fashion photography for top glossy magazines. Benya also devotes his off-time for personal projects. Along with his photographer friends, Benya will exhibit his artistic exposition in a photozine to be unveiled later this year.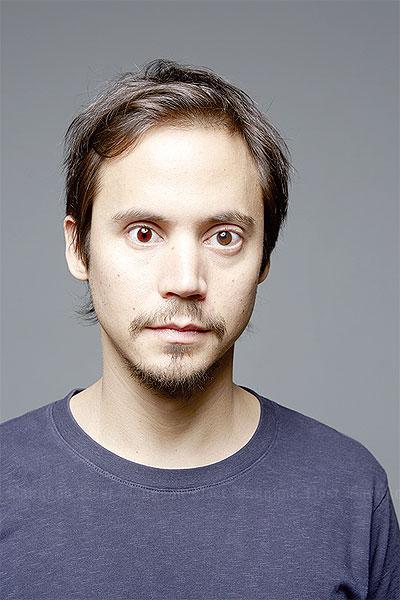 WHAT INTERESTS YOU ABOUT SHOOTING PEOPLE OVER LANDSCAPES AND OBJECTS?
I am interested in people because of the interaction I have with them. I enjoy entering the situation where a person has given up some of their time to be photographed by me. It is as if I am entering into a dance or temporary relationship with the person I am photographing. It is a collaboration between the sitter and me. Sometimes there is chemistry and sometimes not. Nevertheless, it is always exciting and I always get butterflies in my stomach before any shoot.
WHAT IS THE MOST IMPORTANT WHEN YOU WORK: FANCY EQUIPMENT, THE SUBJECT, GREAT LIGHTING OR SPONTANEITY?
I think spontaneity. I am not a very technical person and use minimal equipment. I do however appreciate beautiful lighting but that exists outside the studio as well without lighting equipment.
HOW WOULD YOU DEFINE A GOOD PORTRAIT?
For me, a good portrait has to tell you something about the person. The person does not have to look their best or be all done up. It's more about a real moment, an expression or sentiment caught by the photographer that illuminates something about the sitter.
HOW DO YOU BRING OUT EMOTIONS FROM YOUR SUBJECTS?
I talk to them and genuinely want to get to know them. I ask questions or tell them about myself. They have to feel comfortable with me and once they are, real emotions may show themselves.
WHO HAS BEEN YOUR FAVOURITE PERSON TO SHOOT?
I am not sure I have a favourite. I like most people I work with just because they are all so different and they give me a totally different experience. I do have my preferences though. I like working with people who trust in me, who can let go, and are not worried about things like catching their best angle.
WHAT WAS IT LIKE WORKING WITH RENOWNED CHINESE ARTIST AI WEIWEI?
It was a pleasant experience although I was very nervous to begin with. Ai Weiwei must be the most famous person I have photographed and naturally I felt a bit unsure of myself at the time. I remember thinking to myself before I met him: "Can I really pull this one off? Am I good enough to be photographing him?" These feelings eventually faded after spending a few moments with Ai Weiwei who is a good, down-to-earth guy with a lot to say. But like with most celebrities, I did not get very much time with him so I needed to be quick and focused.
HOW IS IT DIFFERENT WHEN YOU WORK COMMERCIALLY VERSUS YOUR PERSONAL PROJECTS?
When I work commercially I have to be prepared to listen to the needs of the client. When I am doing personal projects it is more about what I want. I think it is important to keep a good balance. Lots of commercial work can burn you out mentally and doing only personal work may not always pay the bills unless you are Andreas Gursky! G