EXPIRE
Administrative Officer
Publish on Aug 9, 2021 | Viewed 4328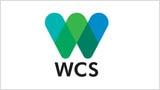 Wildlife Conservation Society (WCS) Thailand
Organization Background:
The Wildlife Conservation Society (WCS) is a US non-profit, tax-exempt, private organization established in 1895 that saves wildlife and wild places by understanding critical issues, crafting science-based solutions, and taking conservation actions that benefit nature and humanity. With more than a century of experience, long-term commitments in dozens of landscapes, presence in more than 60 nations, and experience helping to establish over 150 protected areas across the globe, WCS has amassed the biological knowledge, cultural understanding and partnerships to ensure that vibrant, wild places and wildlife thrive alongside local communities. Working with local communities and organizations, that knowledge is applied to address species, habitat and ecosystem management issues critical to improving the quality of life of poor rural people whose livelihoods depend on the direct utilization of natural resources.
Position Summary:
The main purpose of this role is to support the Regional Controller to ensure the financial integrity of the Temperate Asia and Greater Mekong regions and to be the lead on financial compliance, policy and procedures for WCS. The role assists the Regional Controller in the audit and compliance function, as well as building the capacity of the country finance teams by providing appropriate financial management training where necessary. S/he also provides financial assessment and reports for management in the region and headquarters.
Read more
job information
Reference Id: Bkp_0004283
Position name: Administrative Officer
Job location: Bangkok , Nakhon Pathom , Nonthaburi , Pathum Thani , Samut Prakan , Samut Sakhon
Non-Thais allowed: No
Job type: Permanent
Vacancy: Several positions
Gender: Male or Female
Age: non definite age
Job level: Officer
Experience: N/A
Education: N/A
Monthly salary range: Negotiable
Job field(s):
Job description
The Wildlife Conservation Society (WCS) is an international conservation NGO headquartered at the Bronx Zoo in New York City working to save wildlife and wild lands and to meet global conservation challenges in over 60 countries in Africa, Asia, and the Americas.
WCS Thailand Program has been established since 1997, we are working closely with the Thai government and in cooperated with several academic institutes as well as local and international private organizations to achieve its mission to strengthen the science-based conservation principle, in order to preserve the intact wildlife and wild place in Thailand.
Principal Responsibilities:
Answer daily incoming calls and make outgoing calls and responsible for sending e-mail with valuable information to inquiries.
Organize a filing system for important and confidential office documents.
Maintain an office calendar and related schedule appointments.
Answer queries by co-workers and external contacts, and facilitate the project team's requirement.
Arrange travel and accommodation as assigned
Maintain and update office database (staff, office asset, insurance, etc.)
Assist in supplier selection/evaluation to meet purchasing objective, and weekly/monthly reporting on purchasing activity together with an inventory record.
Performing purchase for both local and overseas as required, administered quotation and useful information for consideration.
Assist in content proof and edition for printing and other publications in correspondences with WCS-Thailand upon request such as annual reports, manuals, brochures, posters and website.
Organize work schedules and setting priorities in order to meet deadlines.
Working closely with the operation team and assist all tasks as assigned by Manager and Senior Operation Officer.
Position and Qualifications Requirement:
The successful candidate must be good in written and oral communication skills and be comfortable participating with the diverse team. S/he must be well organized, self-motivated, and enthusiastic to coordinate with the co-workers to get things done, with strong attention to detail, and can work on multiple tasks and be able to work under pressure.
Bachelor's Degree in any related fields (English and Administrative management is preferable).
Solid knowledge of office procedures.
Having strong organization skills and be able to well manage and follow the office procedures with a problem-solving attitude.
Very good command in English language skills.
Experience with office management software like MS Office (MS word, excel, etc.)
Be proactive, punctual, prioritizing, good communication skill and demonstrated ability to work with a diverse team.
Good interpersonal, flexible, and be able to work under pressure and limited time.
Interested in conservation works with international conservation NGO.
Interested candidates, who meet the above qualifications, should apply by sending an application letter and CV together with the names and contact information of three references to: wcsthailand@wcs.org. Please include "Administrative Officer" in the subject line of your email.
Interested applicants are encouraged to apply as soon as possible, and before 7 Aug, 2021.
Back to top