EXPIRE
International Schools Research Consultant / Bangkok
Publish on Apr 2, 2020 | Viewed 1871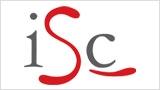 ISC Research Ltd.
ISC Research is the leading provider of data and intelligence within the world's English-medium K-12 international schools market. The company produces independent, primary sourced market data, and also supplies trends and intelligence to inform investment and development potential within the market. Products and services include a range of reports and a database platform. ISC Research was established in 1994 and has specialised in the international education sector since then.
Read more
job information
Reference Id: Bkp_0004165
Company: ISC Research Ltd.
Position name: International Schools Research Consultant / Bangkok
Job location: Bangkok
Non-Thais allowed: Yes
Job type: Permanent
Vacancy: 1
Gender: Male or Female
Age: non definite age
Job level: Officer
Experience: N/A
Education: N/A
Monthly salary range: Negotiable
Job field(s):
Job description
Role
A business professional responsible for a diverse set of research, report writing and public relations tasks and responsibilities to support ISC Research, the leading provider of data on international schools.
The role will require the successful candidate to travel throughout South East Asia to key destinations in order to acquire data and market intelligence revolving around areas such as current trends, socioeconomic developments, demographic shifts and legislative changes.
The postholder will write summary reports revolving around key factors on a country by country basis. The individual will create and deliver presentations on the state of the market at conferences and forums based across Asia, as well as take a lead role in the management of key clients through relationship management.
A knowledge of the international school's market or background in the Education sector, with a second language would be preferable, but not essential.
Responsibilities
• Conduct professional, well organised school visits to collect key data and intelligence from international school Senior Leaders. This will be via school visits and desk top research using the ISC consultant application system.
• Produce summary market intelligence reports, to specified deadlines, for locations in South East Asia. These will likely be focused on Thailand, Singapore, Malaysia, Indonesia, Vietnam, Cambodia and any other regional locations where demand for intelligence and data is strong.
• Liaise with the report writers in Head Office to provide clear instructions for Market Intelligence Report production.
• Upload data in a timely fashion to guarantee subscribers have live data.
• Attend a number of annual conferences throughout the calendar, developing a strong network for ISC amongst international schools and generating business opportunities with new and existing clients.
• Create and deliver market presentations for a number of international school conferences.
• Manage relationships for key Expert Partner clients, ensuring all key accounts are kept updated with market changes and data requests.
• Manage a portfolio of international schools via networking events, business meetings, surveys, publications and social media exposure.
• Develop bespoke reports for international schools, school groups, high net worth individuals, philanthropists and other such entities looking at entering or growing their position within the international school's market.
• Manage a diverse and fast paced schedule in a rapidly changing and expanding business sector.
Qualification
Key Skills
• Excellent interpersonal skills with the confidence to interact effectively with all levels of seniority.
• Strong attention to detail and demonstrated ability to set priorities and meet deadlines.
• Enthusiastic and natural team player, with the ability to work with cross-functional, virtual and diverse teams to drive a positive result.
• Decisiveness, accuracy and takes a lead role in the tasks they are responsible for, with a result oriented and commercial focus.
• Strong data validation and verification skills, able to analyse data and speak confidently about market trends.
• Proven networking and presentation skills with a desire to represent the company to a wide audience.
• Proactive, self-motivated and able to work independently with little supervision.
• Excellent command of English and demonstrable ability to write precise, clear prose for our reports. Ability to relay intelligence gathered in a way that can be used commercially.
• Flexibility and adaptability to changes in business requirements, with a keenness to travel and understanding of remote working.

Back to top