EXPIRE
Finance Assistant –Transaction (Multiple Positions)
Publish on Feb 25, 2019 | Viewed 3133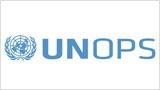 UNOPS
Background Information - UNOPS
UNOPS is an operational arm of the United Nations, supporting the successful implementation of its partners' peacebuilding, humanitarian and development projects around the world. Our mission is to help people build better lives and countries achieve sustainable development.
UNOPS areas of expertise cover infrastructure, procurement, project management, financial management and human resources.
Working with us
UNOPS offers short- and long-term work opportunities in diverse and challenging environments across the globe. We are looking for creative, results-focused professionals with skills in a range of disciplines.
Diversity
With over 4,000 UNOPS personnel and approximately 7,000 personnel recruited on behalf of UNOPS partners spread across 80 countries, our workforce represents a wide range of nationalities and cultures. We promote a balanced, diverse workforce — a strength that helps us better understand and address our partners' needs, and continually strive to improve our gender balance through initiatives and policies that encourage recruitment of qualified female candidates.
Work life harmonization
UNOPS values its people and recognizes the importance of balancing professional and personal demands.
Read more
job information
Reference Id: Bkp_0004028
Company: UNOPS
Position name: Finance Assistant –Transaction (Multiple Positions)
Job location: Bangkok
Non-Thais allowed: No
Job type: Permanent
Vacancy: Several positions
Gender: Male or Female
Age: non definite age
Job level: Officer
Experience: Over 3 Yr(s)
Education: Below junior high school certificate up
Monthly salary range: Negotiable
Job field(s):
Job description
Vacancy code VA/2019/B0049/17233
Position title Finance Assistant –Transaction (Multiple Positions)
Department/office SSC, BSSC, Bangkok Shared Service Centre
Duty station Bangkok, Thailand
Contract type Local ICA Support
Contract level LICA-3
Duration Open ended
Application period 24-Jan-2019 to 23-Feb-2019
Background Information - UNOPS
UNOPS supports the successful implementation of its partners' peacebuilding, humanitarian and development projects around the world. Our mission is to serve people in need by expanding the ability of the United Nations, governments and other partners to manage projects, infrastructure and procurement in a sustainable and efficient manner.
Working in some of the world's most challenging environments, our vision is to advance sustainable implementation practices, always satisfying or surpassing our partners' expectations.
With over 7,000 personnel spread across 80 countries, UNOPS offers its partners the logistical, technical and management knowledge they need, wherever they need it.
A flexible structure and global reach means that we can quickly respond to our partners' needs, while offering the benefits of economies of scale.
Background Information - BSSC
The UNOPS Bangkok Shared Service Centre (BSSC) is a Shared Services Centre (SSC) unit established for the purpose of providing internal, global, cost-effective transactional services which enhance the operational capacity of UNOPS and standardize systems and procedures. The BSSC, among other functions, carries out high-quality transactional services within the area of personnel contract administration and payroll.
Background Information - Job-specific
Under the guidance of the Financial Management Officer and with direct reference to UNOPS Finance Group, the finance assistant supports the provision of financial services in BSSC, Bangkok Shared Service Centre (BSSC) by reviewing/verifying request for payments, review and issuing invoices to UNOPS procurement clients, providing knowledge sharing/support as well as provides additional transactional support to Finance Group as requested by the team lead.
Functional Responsibilities
1. Accounting Support
• Reviews and verify supporting documentation for accuracy and correctness of account code charges and input transactions in UNOPS ERP system.
• Inputs transactions and financial data in UNOPS ERP system.
• Processes and re-calculates payments consisting of:
a. Headquarter non-payroll/administrative payments,
b. travel expense claim forms (purchases, travel-related claims) and
c.all HQ Travel Authorization. Also ensures that payments are in line with Official Duty Travel instructions.
• Assist in analyzing reports and prepares adjustments as required.
• Prepares recurring, ad-hoc or special financial reports as required.
• Prepare and submit VAT reimbursement request on a quarterly bases to Danish MOFA.
• Assists in accounts review and reconciliation processes including the reconciliation of corporate Mastercards.
2. Billing/invoicing support to UN Web Buy
• Support to ensure that all appropriate billing actions are taken expeditiously, within appropriate procedures, and with close coordination with field-based projects, especially with regard to tracking unapplied income.
• Follow up on issued invoices due for collection.
• Processes other project refund requests prepared by Financial Reporting Team.
3. Monitoring and Progress Control Support
• Able to provide accurate invoices to clients in a timely manner
• Able to verify/process request for payment accurately
• Attend regular weekly/monthly meetings of the unit
• Complete all regular required training
4. Knowledge Support
• Communicate with colleagues and partners on areas requiring verification, corrections, additional information, etc., to improve quality of output and/or account submission and increase knowledge base in the process.
Functional competencies
• Proven conceptual, analytical, and evaluative skills and ability to conduct independent research and analysis, identify issues, formulate options, draw conclusions, and make recommendations. An in-depth understanding of financial principles and practices.
• Ability to establish priorities and to design, coordinate and monitor work plans (including the plans of those under his/her supervision).
• Ability to write and speak effectively, in a clear concise manner, including the ability to communicate technical financial matters in a simple and clear manner to individuals not well-versed in the intricacies of financial management.
• Ability to develop and maintain effective work relationships with financial counterparts and substantive offices.
• An energetic, positive and constructive approach to work, with an ability to remain calm and controlled even when working under pressure.
• Ability to respond positively to critical feedback and different points of view.
• Strong interpersonal skills and ability to establish and maintain effective working relations with people in a multi-cultural, multi-ethnic environment with sensitivity and respect for diversity.
Qualification
Education/Experience/Language requirements
Education:
• Secondary school diploma or equivalent is required. Bachelor's degree in Finance, Administration or Economics an asset.
Experience:
• At least 3 years of progressively responsible finance experience at the national or international level.
• Solid computer skills including proficiency in Excel. Knowledge of other software applications (such as databases) and Agresso desirable,
• Sound knowledge of UN/UNOPS Financial Rules and Regulations highly desirable.
Language Requirements:
• Fluency in written and oral English required. Knowledge of second UN working language desirable.
Contract type, level and duration
Contract type: Local Individual Contractor Agreement
Contract level: LICA 3
Contract duration: Open ended

For more details about the ICA contractual modality, please follow this link:
https://www.unops.org/english/Opportunities/job-opportunities/what-we-offer/Pages/Individual-Contractor-Agreements.aspx
Back to top