EXPIRE
Procurement Senior Associate (UN Web Buy Plus)
Publish on Jun 13, 2022 | Viewed 2189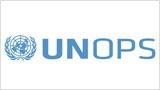 UNOPS
Background Information - UNOPS
UNOPS is an operational arm of the United Nations, supporting the successful implementation of its partners' peacebuilding, humanitarian and development projects around the world. Our mission is to help people build better lives and countries achieve sustainable development.
UNOPS areas of expertise cover infrastructure, procurement, project management, financial management and human resources.
Working with us
UNOPS offers short- and long-term work opportunities in diverse and challenging environments across the globe. We are looking for creative, results-focused professionals with skills in a range of disciplines.
Diversity
With over 4,000 UNOPS personnel and approximately 7,000 personnel recruited on behalf of UNOPS partners spread across 80 countries, our workforce represents a wide range of nationalities and cultures. We promote a balanced, diverse workforce — a strength that helps us better understand and address our partners' needs, and continually strive to improve our gender balance through initiatives and policies that encourage recruitment of qualified female candidates.
Work life harmonization
UNOPS values its people and recognizes the importance of balancing professional and personal demands.
The UNOPS Bangkok Shared Service Centre (BSSC) is a Shared Services Centre (SSC) unit established for the purpose of providing internal, global, cost-effective transactional services which enhance the operational capacity of UNOPS and standardize systems and procedures. The BSSC, among other functions, carries out high-quality transactional services within the area of personnel contract administration and payroll.
For young professionals, a job within UNOPS BSSC offers the opportunity to enter the United Nations system via crucial back office service delivery in an engaging and development-focused work environment as part of a dynamic and effective UN entity. BSSC jobs offer a platform of learning and exposure to UNOPS' operations and the greater UN system.
Read more
job information
Reference Id: Bkp_0004416
Company: UNOPS
Position name: Procurement Senior Associate (UN Web Buy Plus)
Job location: Bangkok , Nakhon Pathom , Nonthaburi , Pathum Thani , Samut Prakan , Samut Sakhon
Non-Thais allowed: No
Job type: Permanent
Vacancy: Several positions
Gender: Male or Female
Age: non definite age
Job level: Officer
Experience: N/A
Education: N/A
Monthly salary range: Negotiable
Job field(s):
Job description
Procurement Senior Associate (UN Web Buy Plus)
Job categories Procurement
Vacancy code VA/2022/B0058/23906
Department/office FA, SSC, Shared Services Centre
Duty station Bangkok, Thailand
Contract type Local ICA Support
Contract level LICA-7
Duration open-ended, subject to organizational requirements, availability of funds and satisfactory performance
Application period 11-May-2022 to 25-May-2022
Please apply directly through
https://jobs.unops.org/Pages/ViewVacancy/VADetails.aspx?id=23906
Background Information - Job-specific
UNOPS
The United Nations Office for Project Services (UNOPS) is an operational arm of the United Nations, supporting the successful implementation of its partners' peacebuilding, humanitarian and development projects around the world. UNOPS supports partners to build a better future by providing services that increase the efficiency, effectiveness and sustainability of peace building, humanitarian and development projects. Mandated as a central resource of the United Nations, UNOPS provides sustainable project management, procurement and infrastructure services to a wide range of governments, donors and United Nations organizations.
UN Web Buy
The UN Web Buy team (UNWB) is part of UNOPS Shared Services Centre (SSC), which provides policy advice, operational support, and transactional services to UNOPS offices, and is responsible for the administrative support to HQ and Copenhagen-based personnel.
UN Web Buy (unwebbuyplus.org) is UNOPS e-commerce solution for the humanitarian and development sector. Through UN Web Buy, partners can access UNOPS procurement services for selected commodities based on Long Term Agreements. The platform went through a complete redesign in 2017 and is constantly being updated with new functionality.
The UN Web Buy team is responsible for the UN Web Buy service and for the development and maintenance of the system. The UN Web Buy operations team is based in Copenhagen and Bangkok, from where it provides global procurement services through the UN Web Buy platform.
Under the guidance and direct supervision of the Team manager, the Procurement Senior Associate will be responsible for maintaining and improving the catalogue of the items displayed through UN Web Buy. He/she will also be responsible for the maintenance in liaison with the Category Management Team.
In the discharge of his/her duties, the Procurement Senior Associate will work autonomously, liasing with the suppliers, case officers and other internal stakeholders.
The UN Web Buy team is looking for a detail oriented individual with a technical/engineering background, enabling him/her to communicate effectively with the suppliers and the internal stakeholders, and to propose and provide solutions to the current challenges related to the UN Web Buy Plus catalogue, while ensuring the compliance with the
The ideal candidate for the Procurement Senior Associate role has keen interest in and a good knowledge of technical/engineering aspects related to the UN Web Buy Plus products, e.g. vehicles, solar power equipment, construction equipment, generators, etc. It is desired that the candidate also has some experience in public procurement with international organization. In addition to that, the candidate needs to show adeptness and interest in working with electronic tools in general and our e-Commerce platform in particular.
*This is a local position based in Thailand, therefore either a Thai nationality or a valid work permit for Thailand (not linked to the current employment) is required.
Qualification
Functional Responsibilities
Create and design new catalogues
Create catalogues in UN Web Buy based on tender technical specifications ensure the functionality and their user friendliness
Participate in creation, comment on and vetting technical specifications, terms of references before tendering for new products to be placed on UN Web Buy Plus
Prepare in a timely manner catalogues before publication in the tender module
Maintain and improve the UN Web Buy Plus Catalogues in the ecommerce solution
Share with the UN Web Buy Team lead the Product Owner role following the Agile methodology Participate in sprint planning, daily stand-ups and testing of the platform
Check and approve the changes submitted for approval by suppliers and ensure they are aligned with the Long Term AgreementS (LTAs)
Coordinate with relevant stakeholders the addition of products and optional equipment based on case officers requests, ensuring compliance with the procurement manual
Ensure that the catalogue is maintained and updated in a timely manner in collaboration with suppliers as per the LTAs terms and conditions
Keep track records for approvals out of the system / offline approvals
Review the functionality and user friendliness of the existing UN Web Buy Plus catalogues
Identify and report the shortcomings of the existing catalogues and propose solutions for improvements
Implement the proposed and approved catalogues improvements in the portal
Work closely with suppliers to improve product data in UN Web Buy Plus portal and maintain good supplier relationships
Display proactiveness and stay abreast with market development (such as model changes, price revisions, and cut-off dates) of UN Web Buy Plus commodities and coordinate with internal stakeholders and suppliers to ensure the changes are reflected in the catalogues in a timely manner as per proper procurement procedure
Collaborate with the internal ICT development team to plan and implement new functionalities and suggest improvement existing functionalities
Participate in testing of new UN Web Buy Plus functionalities
Onboarding and Capacity Building of new suppliers and bidders
Support suppliers on how to upload products in the UN Web Buy Plus portal
Arrange onboarding and training session with suppliers and potential bidders
Prepare and update support material (supplier guides, bidder user guides, factsheets and others) for supplier on-boarding and for new bidders
Provide clarification to suppliers and bidders who have system related queries
Provide support and advice on technical aspects of the UN Web Buy Plus catalogue products
When required, assist case officers with queries and concerns regarding technical specifications of the products and the functionality of the catalogues
Support development & rectification of other UN Web Buy Plus features
Participate in events and meetings with suppliers
Acquire and share knowledge of contract management (LTAs) and UNOPS procurement rules and regulations
Education/Experience/Language requirements
Education:
Secondary Education is required.
A University Degree preferably in Engineering, Procurement, Supply Chain Management, Logistics, Law, Commerce, Business Administration, Economics or related field would be desirable, and may substitute for years of experience, but it is not a requirement.
Experience:
With a Secondary Education / High School Diploma, a minimum of 7 years of professional experience is required in international trade with technical products related to and similar in nature to the UN Web Buy Plus products, e.g. vehicles, solar power equipment, construction equipment, generators, etc. or engineering work with the same products
Experience in public procurement with international organization is desired
Language Requirements:
Fluency in written and spoken English.
Working knowledge of French and/or Spanish will be considered a strong asset.
Competencies
● Integrity & Inclusion
Treats all individuals with respect; responds sensitively to differences and encourages others to do the same. Upholds organizational and ethical norms. Maintains high standards of trustworthiness. Role model for diversity and inclusion.
● Leading Self and Others
Acts as a positive role model contributing to the team spirit. Collaborates and supports the development of others. For people managers only: Acts as positive leadership role model, motivates, directs and inspires others to succeed, utilising appropriate leadership styles
● Partnering
Demonstrates understanding of the impact of own role on all partners and always puts the end beneficiary first. Builds and maintains strong external relationships and is a competent partner for others (if relevant to the role).
● Results orientation
Efficiently establishes an appropriate course of action for self and/or others to accomplish a goal. Actions lead to total task accomplishment through concern for quality in all areas. Sees opportunities and takes the initiative to act on them. Understands that responsible use of resources maximizes our impact on our beneficiaries.
● Agility
Open to change and flexible in a fast paced environment. Effectively adapts own approach to suit changing circumstances or requirements. Reflects on experiences and modifies own behaviour. Performance is consistent, even under pressure. Always pursues continuous improvements.
● Solution Focused
Evaluates data and courses of action to reach logical, pragmatic decisions. Takes an unbiased, rational approach with calculated risks. Applies innovation and creativity to problem-solving.
● Effective communication
Expresses ideas or facts in a clear, concise and open manner. Communication indicates a consideration for the feelings and needs of others. Actively listens and proactively shares knowledge. Handles conflict effectively, by overcoming differences of opinion and finding common ground
Additional Considerations
Please note that the closing date is midnight Copenhagen time
Applications received after the closing date will not be considered
Only those candidates that are short-listed for interviews will be notified
Qualified female candidates are strongly encouraged to apply
UNOPS seeks to reasonably accommodate candidates with special needs, upon request
Work life harmonization - UNOPS values its people and recognizes the importance of balancing professional and personal demands. We have a progressive policy on work-life harmonization and offer several flexible working options. This policy applies to UNOPS personnel on all contract types
For staff positions only, UNOPS reserves the right to appoint a candidate at a lower level than the advertised level of the post
For retainer contracts, you must complete a few Mandatory Courses (around 4 hours) in your own time, before providing services to UNOPS
The incumbent is responsible to abide by security policies, administrative instructions, plans and procedures of the UN Security Management System and that of UNOPS
It is the policy of UNOPS to conduct background checks on all potential recruits/interns.
Recruitment/internship in UNOPS is contingent on the results of such checks.
Contract type, level and duration
Contract type: ICA
Contract level: Local ICA Support / LICA-7
Contract duration: Open-ended, subject to organizational requirements, availability of funds and satisfactory performance
For more details about the ICA contractual modality, please follow this link:
https://www.unops.org/english/Opportunities/job-opportunities/what-we-offer/Pages/Individual-Contractor-Agreements.aspx
Back to top