EXPIRE
Finance Assistant
Publish on Aug 1, 2021 | Viewed 1462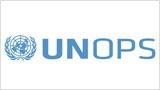 UNOPS
Background Information - UNOPS
UNOPS is an operational arm of the United Nations, supporting the successful implementation of its partners' peacebuilding, humanitarian and development projects around the world. Our mission is to help people build better lives and countries achieve sustainable development.
UNOPS areas of expertise cover infrastructure, procurement, project management, financial management and human resources.
Working with us
UNOPS offers short- and long-term work opportunities in diverse and challenging environments across the globe. We are looking for creative, results-focused professionals with skills in a range of disciplines.
Diversity
With over 4,000 UNOPS personnel and approximately 7,000 personnel recruited on behalf of UNOPS partners spread across 80 countries, our workforce represents a wide range of nationalities and cultures. We promote a balanced, diverse workforce — a strength that helps us better understand and address our partners' needs, and continually strive to improve our gender balance through initiatives and policies that encourage recruitment of qualified female candidates.
Work life harmonization
UNOPS values its people and recognizes the importance of balancing professional and personal demands.
The UNOPS Bangkok Shared Service Centre (BSSC) is a Shared Services Centre (SSC) unit established for the purpose of providing internal, global, cost-effective transactional services which enhance the operational capacity of UNOPS and standardize systems and procedures. The BSSC, among other functions, carries out high-quality transactional services within the area of personnel contract administration and payroll.
For young professionals, a job within UNOPS BSSC offers the opportunity to enter the United Nations system via crucial back office service delivery in an engaging and development-focused work environment as part of a dynamic and effective UN entity. BSSC jobs offer a platform of learning and exposure to UNOPS' operations and the greater UN system.
Read more
job information
Reference Id: Bkp_0004291
Company: UNOPS
Position name: Finance Assistant
Job location: Bangkok
Non-Thais allowed: No
Job type: Permanent
Vacancy: Several positions
Gender: Male or Female
Age: non definite age
Job level: Officer
Experience: N/A
Education: N/A
Monthly salary range: Negotiable
Job field(s):
Job description
Position: Finance Assistant
Vacancy code : VA/2021/B0049/22038
Position title : Finance Assistant
Department/office : FA, SSC, BSSC, Bangkok Shared Service Centre
Duty station : Bangkok, Thailand
Contract type : Local ICA Support
Contract level : LICA-3
Duration : Open-ended
Application period : 28-Jun-2021 to 27-Jul-2021
Please apply directly through : https://jobs.unops.org/pages/viewvacancy/VADetails.aspx?id=22038
Functional Responsibilities
Summary of Key Functions:
Accounting and administrative support
Implementation of operational strategies and procedures
Knowledge building and sharing
1. Assist and Provides accounting and administrative support, focusing on achievement of the following results:
Assist timely review of the payments in creating the batch and file for approval in the TMS (treasury management system) platform.
Assist communicates and coordinates with system and bank focal points, ensuring the timely processing of payments
Response to payment inquiries submitted on BSSC's payment inquiries service desk
Assist the team members with their daily tasks and issues.
Ensures that the remittance adheres to its service level agreement (SLAs)
Follow-up with field finance users, UN entities and financial institutes for information relating to payments and invoices.
Prepare routine correspondence, payments report, following standard operating procedures.
Maintain the proper digital filing system for financial records and documents.
Assist with the preparation of monthly and quarterly reports for any payments transactions at the bank level.
Help improve controls and systems to help capture financial information.
Maintain accurate records (hardcopy and online) of all relevant documents for easy reference and retrieval.
Assist BSSC by performing ad hoc administrative duties, as needed, to support the office operations.
Support external and internal audits as required; assist in preparing materials requested by external auditors
Assist on the payment rejection by liaising with the bank to get the additional information and inform the initiator for necessary action.
Escalate payments issue from the TMS platform to the direct supervisor.
Assist in providing payment information to the file offices as per the request
escalate to the treasury to replenish the account if the bank balance is insufficient funds before sending the payment file.
Assist in obtaining from bank representative to get additional information for payment rejection from the beneficiary bank
2. Ensure implementation of operational strategies and procedures, focusing on achievement of the following results:
Full compliance of financial processes and financial records with UNOPS rules, regulations, policies and strategies
3. Ensures facilitation of knowledge building and knowledge sharing, focusing on achievement of the following results:
Participation in the Finance-focused trainings
Contributions to knowledge networks and communities of practice.
Competencies
● Integrity & Inclusion
Treats all individuals with respect; responds sensitively to differences and encourages others to do the same. Upholds organizational and ethical norms. Maintains high standards of trustworthiness. Role model for diversity and inclusion.
● Leading Self and Others
Acts as a positive role model contributing to the team spirit. Collaborates and supports the development of others. For people managers only: Acts as positive leadership role model, motivates, directs and inspires others to succeed, utilising appropriate leadership styles.
● Partnering
Demonstrates understanding of the impact of own role on all partners and always puts the end beneficiary first. Builds and maintains strong external relationships and is a competent partner for others (if relevant to the role).
● Results orientation
Efficiently establishes an appropriate course of action for self and/or others to accomplish a goal. Actions lead to total task accomplishment through concern for quality in all areas. Sees opportunities and takes the initiative to act on them. Understands that responsible use of resources maximizes our impact on our beneficiaries.
● Agility
Open to change and flexible in a fast paced environment. Effectively adapts own approach to suit changing circumstances or requirements. Reflects on experiences and modifies own behaviour. Performance is consistent, even under pressure. Always pursues continuous improvements.
● Solution Focused
Evaluates data and courses of action to reach logical, pragmatic decisions. Takes an unbiased, rational approach with calculated risks. Applies innovation and creativity to problem-solving.
● Effective communication
Expresses ideas or facts in a clear, concise and open manner. Communication indicates a consideration for the feelings and needs of others. Actively listens and proactively shares knowledge. Handles conflict effectively, by overcoming differences of opinion and finding common ground
Education/Experience/Language requirements
Education:
- Completion of secondary school or equivalent.
- Specialized training in finance is desirable.
- A BA or MA degree may substitute required years of work experience.

Experience:
- 3 years of relevant accounting and financial experience at national level is required.
- Experience in the usage of computers and office software packages (G Suite) and knowledge of spreadsheet and database packages, experience in handling web-based management systems.
Language Requirements:
- Fluency in written and oral English.
- Knowledge of the second UN working language is desirable.
Contract type, level and duration
Contract type: Local Individual Contractor Agreement
Contract level: LICA-3
Contract duration: Open-ended
For more details about the ICA contractual modality, please follow this link:
https://www.unops.org/english/Opportunities/job-opportunities/what-we-offer/Pages/Individual-Contractor-Agreements.aspx
Back to top