With more than 2,000 employees at 53 offices in 24 countries, Robert Walters is now one of the world?s leading recruitment consultancies, and with expansion in Asia it is only going to get bigger and bigger over the next decades. However, when asked what it takes to become a global business services provider and how he ended up in the industry in the first place, the man whose name is on the door is disarmingly candid.
CEO Robert Walters says simply that he was "lucky", adding that "it all began by total chance".
"It was really an accident. I was a failed accountant and went stumbling into an agency called Michael Page," he told Asia Focus. "I joined them and spent a very happy eight years with the company, including the two years setting up the New York office. I resigned in 1984 and founded my own company in the following year."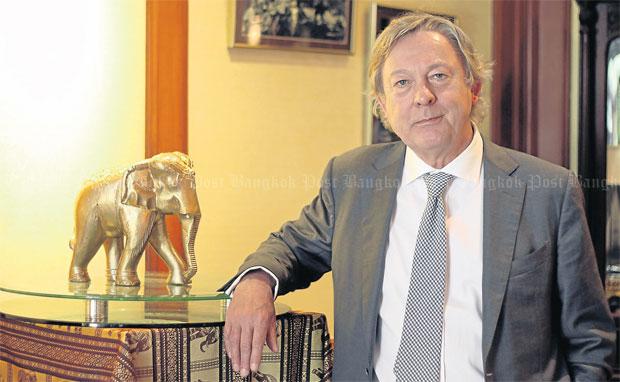 According to Mr Walters, becoming a part of the recruitment and business services field, for him and many others back then, was definitely not a planed decision. The field of headhunting and recruitment was not really considered a business in its own right, particularly for those who specialised in recruiting junior to middle-management professional positions.
A graduate with a degree in economics and politics, Mr Walters was very glad he did get the opportunity to explore the business and exercise his education, training and experience in a different way. For him, the prospect for professionalising the recruitment business made it a very attractive opportunity that he wanted to stick with.
"I think I'm very lucky. This is something that should be clear to everyone that when people plan their careers there is one huge factor which is luck, and that's something you can't plan for. However, that luck determines everything," he said. "So by fortune, I ended up in an industry that was growing enormously. It is still continuing to emerge and I can ride that wave."
The recruitment industry, he adds, is not one for those seeking to make a quick dollar, but for long-term prospects. Mr Walters sees his company and others like it building something that is "very significant" and that is what he wants to be a part of.
Just two years after he founded the company, Robert Walters had already expanded abroad. In 1987, the first international office was opened in Brussels and more followed in other places in Europe, North America and the Asia Pacific region.
"Working in different cultures is the thing that I am most interested in my career," said Mr Walters. "It is a fact that if you go to new places, you need to adapt the way you work. From my recent visit to Tokyo, I ran out of business cards; it felt like walking into a meeting without your trousers on. These cultural norms and perceptions are very detailed but they are very important to understand."
As an international recruitment agency, dealing with people who carry different worlds in their heads and express themselves in diverse ways is inevitable. In Mr Walters' view working in other countries enhances a person's knowledge and skills as well as broadens one's perspective considerably. And to compete in the world where things are changing at a breathtaking pace, it is very important for people to be well prepared to deal with different challenges that can come in many different forms.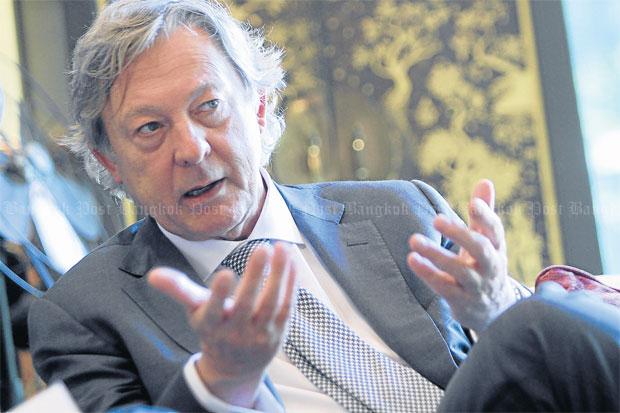 "In the Japanese market, moving jobs is still very new for people. The job mentality is very different and people are likely to have high loyalty for the organization," he observed. "However in China, people tend to move jobs for another dollar. Meanwhile, in Thailand, Vietnam and Indonesia, these markets have huge populations with a limited number of recruitment firms. Therefore the potential for growth is very high which offers us a great opportunity to tap."
ROBERT WALTERS
CEO, Robert Walters Plc
WORK EXPERIENCE
Touche Ross (1975)
Michael Page (1978)
Robert Walters (1985)
FAMILY
Married with three children
NATIONALITY
British
HOBBIES
Movies and music
SPORTS
Tennis, golf
In Asean markets in particular, Mr Walters sees the region as a candidate-driven market. The demand for candidates with good English and communication skills is very high, given that companies are looking for people who can perform internationally. Therefore, those with an international educational background are in a high demand.
He also noted that being a multinational company does help attract clients in terms of the level of credibility and reputation of the brand. However, in the recruitment and services field there are always prominent local players in every market, particularly in niche areas.
Asked to describe his management style, the CEO said the most important quality is to always be engaged and to follow up on the things you delegate. It is very important that the manager learns to trust someone and let him or her perform a task for you so that you can move on and do something else. This is how the expansion occurs. As well, he said, it is crucial to make sure that you do not let your ego get in the way.
"Try not to believe too much in your ego, be humble and engaging. A lot of people may have it in the beginning but they lose it when they get promoted and start to treat people differently. This is very significant," he said.
Despite the great success the company is experiencing today, as the founder and CEO, Mr Walters still considers the business at the beginning stage, adding that there are a lot of opportunities for the entire industry to grow.
"The industry is virgin territory, [the growth]will be exponential. However, it cannot grow that fast, we have to do things that are according to the DNA of the culture," he said.
Drawing a comparison to the accounting industry, Mr Walters believes there is no reason why his company cannot be as big as PricewaterhouseCoopers (PwC) in terms of scale. However, he noted that it would take quite some time for the industry to reach that point. "We are still tiny; it is nothing compared to what we can do. Right now we are only at chapter one."
The veteran CEO also offers some recommendations for both candidates and clients to excel in job markets. First and foremost is to always be open for opportunities and try not to limit your choices.
"For clients, don't think you know the answer until you look at the market. You may think you want to hire somebody like the particular one you have in mind, but when you look at the market it isn't quite like that. However, sometimes it could be more than you expect," he said.
"Meanwhile, for candidates, don't think you know what you want to do; be open and see what else you can do. Maybe you'll find it even more interesting than what you wanted in the first place."